Agent Zero Audiobook by Jack Mars – Listen & Download Free
About Agent Zero – A Kent Steele Thriller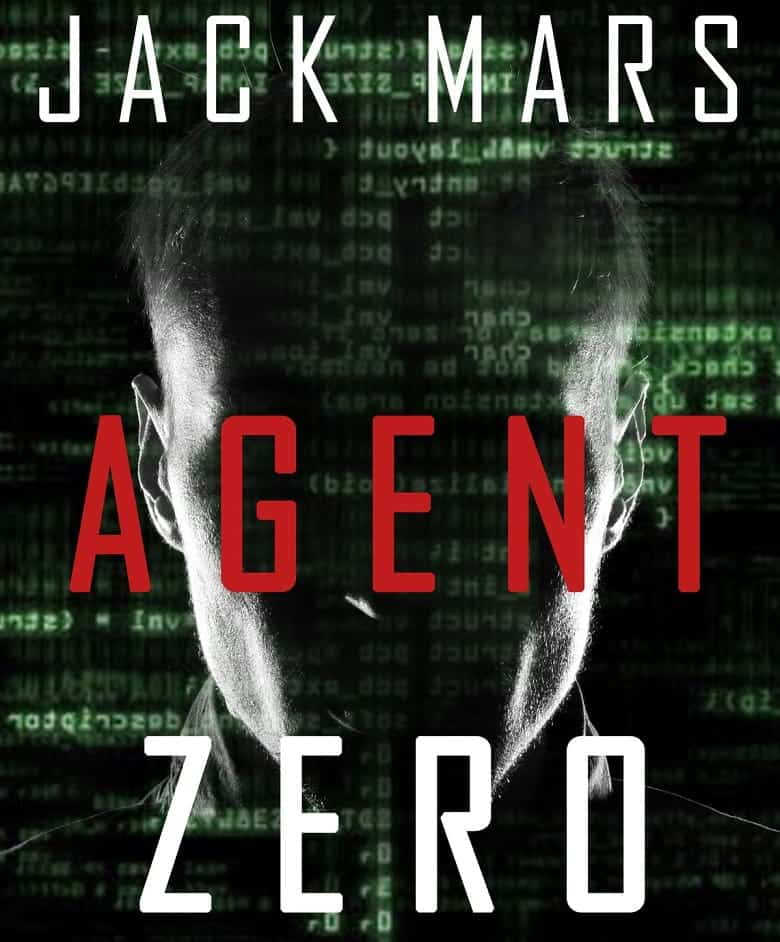 Agent Zero is the first audiobook in the mystery – thriller series Agent Zero Spy Thriller by Jack Mars.
In this much-anticipated new spy thriller series by Jack Mars, listeners are taken on an action thriller across Europe as presumed-CIA operative Kent Steele, hunted by terrorists, by the CIA, and by his own identity, must solve the mystery of who is after him, of the terrorists' pending target – and of the beautiful woman he keeps seeing in his mind.
Overall this was a great book. The story was good the characters were well-developed and the narrator was wonderful.
Plot Summary
Kent Steele, 38, a brilliant professor of European History at Columbia University, lives a quiet life in a New York suburb with his two teenage daughters. All that changes when late one night he gets a knock on his door and is abducted by three terrorists – and finds himself flown across the ocean to be interrogated in a basement in Paris.
They are convinced that Kent is the most lethal spy the CIA has ever known.
He is convinced they have the wrong man.
Do they?
With a conspiracy around him, adversaries as smart as he is, and an assassin on his tail, the wild game of cat and mouse leads Kent on a perilous road – one that may lead back to Langley – and to a shocking discovery of his own identity.
How listeners review Agent Zero Audiobook
Another adventure thriller from Jack Mars. I have enjoyed his Luke Stone Audiobook series and now I have started another.
Agent Zero Audiobook Mp3 was a nice start to a series. There is plenty of action as we get explosions, fights, and we travel from exotic locale to exotic locale. This is your basic spy thriller genre book.
It is a well-paced, well-written thriller in a similar vein to the Bourne Identity. The main character is multidimensional and well developed throughout the book.
A superb, gripping thriller with many twists and turns that make compelling reading. Jack Mars introduces us to Agent Zero in a novel way and the other well developed characters while maintaining a fast-moving and captivating cohesive plot.
The Narrator: Edoardo Ballerini does a spectacular job narrating. This book comes alive with his enthusiasm. The way he brings different accents and personalities to the characters keeps you interested and involved. Great performance for a great audiobook!
If you enjoy thrillers, get this audiobook into your hands immediately!
Download and Listen Free!
You may love to listen to all stories in the Agent Zero Spy Thriller Audiobooks series on my website:
File Zero Audiobook
Recall Zero Audiobook
Assassin Zero Audiobook
Decoy Zero Audiobook
Chasing Zero Audiobook
Chasing Zero Audiobook
Agent Zero – Agent Zero Spy Thriller #1 by Jack Mars is now available in audible format, mp3 is more than 11.5 hours long, yet the narration by Edoardo Ballerini is so enticing that you get hooked instantly and keep you up at night listening!
Narrated by: Edoardo Ballerini
Series: An Agent Zero Spy Thriller, Book 1
Length: 11 hrs and 14 mins
Categories: Mystery, Thriller & Suspense, Thriller & Suspense
Now you can listen and download Agent Zero Audiobook free – Agent Zero Spy Thriller #1 full free on my website:
You can download any your favorite audiobook, books, comic for FREE with

INCREDIBLE Time-limited opportunity:
I extremely encourage you to buy the original book to support the authors and enjoy the highest quality books.
My website is for people who already own the audiobook and wish to stream it. Please contact the me or content providers to delete copyright contents if any. To uploaders: You may not use this site to distribute any material when you do not have the legal rights to do so. It is your own responsibility to adhere to these terms. To listener: Contents shared by this site's users are only for evaluation and tryout, I extremely encourage you to buy the original book to support the authors and enjoy the highest quality books. Contact me [email protected]
Hope you have a great time with me website!!!