Nevermore Audiobook by Dannika Dark Streaming Online
About Nevermore Audiobook
Nevermore Audiobook is the sixth one in the Crossbreed audiobook series written by USA Today Bestseller Dannika Dark. Raven once again shows her compassion, intelligence and wit in dealing with challenges she faces.
The story has a different theme by introducing familial bonds and a different kind of trouble. Old enemies make an appearance and will likely play an important part in future stories. The question of Christian and Raven's relationship status is resolved.
Dark is not losing her steam with this world and characters anytime soon!
When the bonds of love are put to the test, only the courageous will prevail.
Plot Summary
Raven returns to her childhood home to rebuild her severed relationship with her father. After a long year of capturing violent criminals and thwarting assassination plots, she could use a vacation.
But trouble is brewing on the home front. When Raven discovers her father is in financial peril, she's determined to set things right even if it means sacrificing her heart in the process. Meanwhile, her relationship with Christian is on shaky ground when a skeleton falls out of his closet. Will they be able to leave the past behind, or is the trust between them dead and buried?
How listeners review Nevermore Audiobook
The Crossbreed series brings the drama of a romance in the works, with some pretty great action and just wonderful world-building. Every character plays such an important part, and they all work together to make such a great team that goes beyond just professional relationships.
With Nevermore audiobook mp3, we're really delving more into the lives and history of Raven and Christian. We learn about the events and people of their past, and who played an important role in determining who they are in the present.
Questions were answered. Secrets were revealed and put to rest. Declarations were made. Raven helped her dad out of a dangerous situation. Friends from the past were introduced. Such a great book!
The Narrator Nicole Poole is always great at what she does and I could listen to that dark chocolate voice forever! She is the voice of this series and she truly brings it alive.. No doubt Nicole never slows down in intensity throughout the series which shows true commitment.
Loved this audiobook and I can't wait for the next one.
Download and Listen Free!
You may love to listen to all stories in the Crossbreed Audiobook series on my website: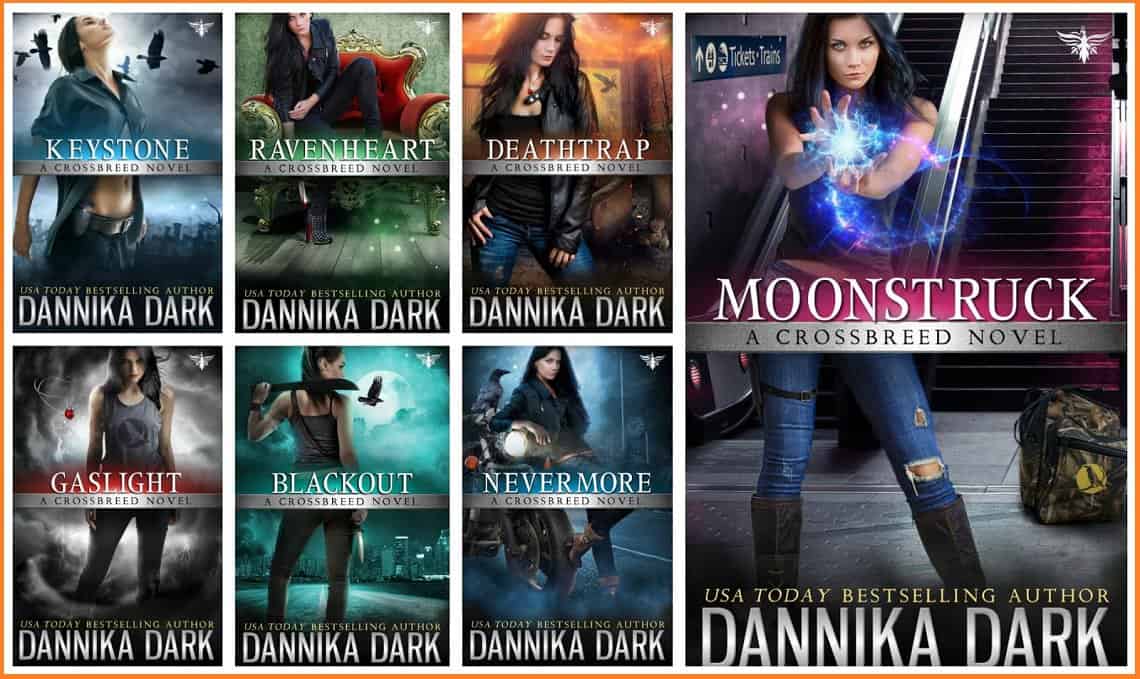 Nevermore – The Crossbreed #6 by Dannika Dark is now available in audible format, mp3 is more than 10.5 hours long, yet the narration by Nicole Poole is so enticing that you get hooked instantly and keep you up at night listening!
Narrated by: Nicole Poole
Series: Crossbreed, Book 6
Length: 10 hrs and 35 mins
Categories: Mystery, Thriller & Suspense, Thriller & Suspense
Now you can listen and download Nevermore Audiobook free – The Crossbreed #6 full free on my website:
You can download any your favorite audiobook, books, comic for FREE with

INCREDIBLE Time-limited opportunity:
I extremely encourage you to buy the original book to support the authors and enjoy the highest quality books.
My website is for people who already own the audiobook and wish to stream it. Please contact the me or content providers to delete copyright contents if any. To uploaders: You may not use this site to distribute any material when you do not have the legal rights to do so. It is your own responsibility to adhere to these terms. To listener: Contents shared by this site's users are only for evaluation and tryout, I extremely encourage you to buy the original book to support the authors and enjoy the highest quality books. Contact me [email protected]
Hope you have a great time with me website!!!