About Monster Hunter Guardian Audiobook
Monster Hunter Guardian is an all-new audiobook set in the best-selling Monster Hunter series of Larry Correia and Sarah A. Hoyt.
"Once you open the cover, be prepared for an evening to disappear like a werewolf with a portal ring." – New York Journal of Books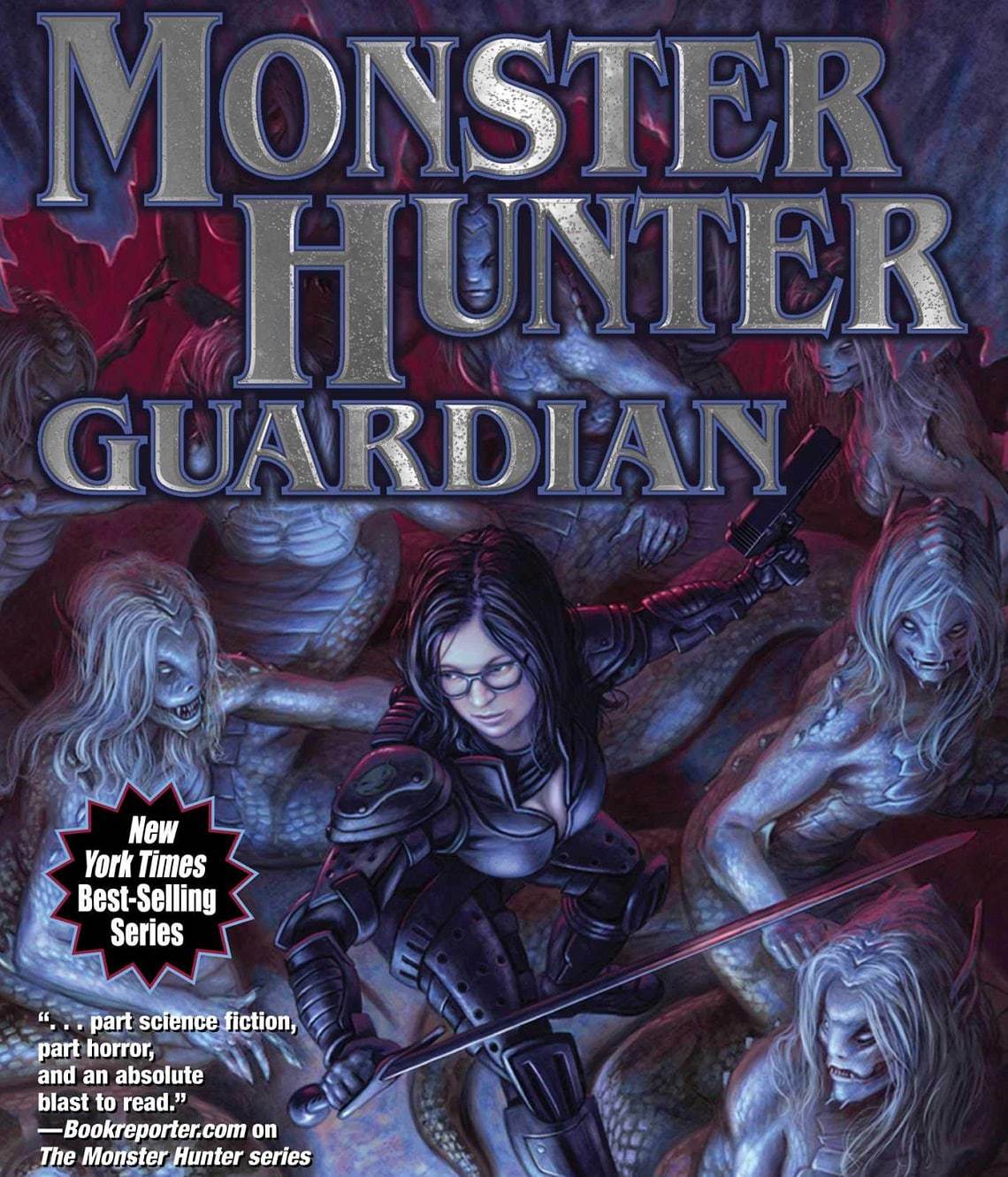 The plot of summary
When Owen Pitt and the rest of the Monster Hunter International crew are called away to mount a months-long rescue mission in a monster-infested nightmare dimension, Julie Shackleford – Owen's wife and descendant of MHI founder Bubba Shackleford – is left behind. Her task: hold down the fort and take care of her new baby son Ray.
Julie's devoted to the little guy, but the slow pace of office work and maternity leave are starting to get to her. But when a routine field call brings her face-to-face with an unspeakable evil calling itself Brother Death, she'll get more excitement than she ever hoped for.
Julie is the Guardian of a powerful ancient artifact known as the Kamaresh Yar, and Brother Death wants it. In the wrong hands, it could destroy reality as we know it. Julie would die before giving it up.
Then Ray goes missing, taken by Brother Death. The price for his safe return: the Kamaresh Yar. If Julie doesn't hand over the artifact it means death—or worse—for baby Ray. With no other choice left to her, Julie agrees to Brother Death's demands. But when you're dealing with an ancient evil, the devil is in the details.
To reclaim her son, Julie Shackleford will have to fight her way through necromantic death cults, child-stealing monsters, and worse. And she'll have to do it all before Brother Death can unleash the Kamaresh Yar.
It's one woman against an army of monsters. But Julie Shackleford is no ordinary woman—she's one tough mother!
How people review about Monster Hunter Guardian Audiobook
At this point, how do I even review a Monster Hunter audiobook? This is one of my all-time favorite series.
The creatures they fight are full of creativity and they are all unique and interesting challenges. The characters are badass and they certainly make the fights exciting.
About Larry Correia and the Monster Hunter International series: "Everything I like in fantasy: intense action scenes, evil in a horrifying array, good struggling against the darkness, and most of all people – gorgeously flawed human beings faced with horrible moral choices that force them to question and change and grow." – Jim Butcher
This lighthearted, testosterone-soaked sequel to 2009's Monster Hunter International will delight fans of action horror with elaborate weaponry, hand-to-hand combat, disgusting monsters, and an endless stream of blood and body parts.
The narrator in this audiobook did a pretty decent job. I say decent due to a few misreadings and pronunciations. If this was the first book of the series I wouldn't have even noticed, but its the 7th, not counting a couple of anthologies.
By: Larry Correia, Sarah A. Hoyt
Narrated by: Bailey Carr
Series: Monster Hunter, Book 7
Length: 12 hrs and 57 mins
Categories: Science Fiction & Fantasy, Fantasy
——————————————
♥ You may love to listen and download free to seven audiobooks in Monster Hunter Audiobook Unabridged by Larry Correia on my website: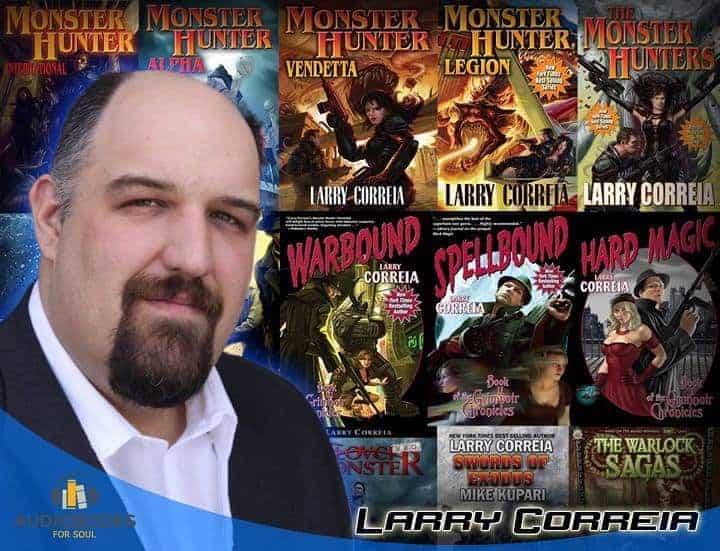 01. Monster Hunter Monster Hunter International Audiobook (2008)
02. Monster Hunter Vendetta Audiobook (2010)
03. Monster Hunter Alpha Audiobook (2011)
04. Monster Hunter Legion Audiobook (2012)
05. Monster Hunter Nemesis Audiobook (2014)
06. Monster Hunter Siege Audiobook (Aug 2017)
07. Monster Hunter Files Audiobook (Oct 2017)
08. Monster Hunter Guardian Audiobook
09. Monster Hunter Memoirs: Grung Audiobook (with John Ringo)
10. Monster Hunter Memoirs: Sinners Audiobook (with John Ringo)
11. Monster Hunter Memoirs – Saints Audiobook (with John Ringo)

——————————————
♥♥♥

Today, we bring to you this special audiobook of Larry Correia. Don't waste your time, click here to listen and download Monster Hunter Guardian Audiobook Free:
You can download any your favorite audiobook, books, comic for FREE with

INCREDIBLE Time-limited opportunity:
I extremely encourage you to buy the original book to support the authors and enjoy the highest quality books.
My website is for people who already own the audiobook and wish to stream it. Please contact the me or content providers to delete copyright contents if any. To uploaders: You may not use this site to distribute any material when you do not have the legal rights to do so. It is your own responsibility to adhere to these terms. To listener: Contents shared by this site's users are only for evaluation and tryout, I extremely encourage you to buy the original book to support the authors and enjoy the highest quality books. Contact me [email protected]
Hope you have a great time with me website!!!