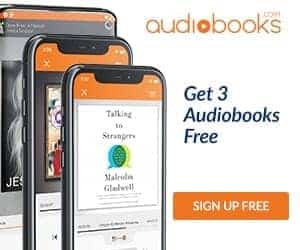 About 

Monster Hunter 

Nemesis Audiobook – MH 05
Monster Hunter Nemesis Audiobook is the 5th audiobook of The New York Times Best-selling series Monster Hunter Audiobook by Larry Correia, published in January 2014 by Baen Books.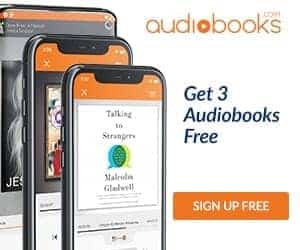 In the previous Alpha Audiobook – Monster Hunter 04, you can hear few times the word "Nemesis" and wondered what it was all about. And here you finally know what is Nemesis and how dangerous it is. This is typically a Monster Hunter Audiobook with lots of action, humor and a great story to boot.
The narrator is excellent that making the audio format is somehow better evaluated than reading.
The plot of Monster Hunter Nemesis Audiobook – MH 05
Agent Franks of the U.S. Monster Control Bureau (MCB) is a man of many parts—parts from other people, that is. Franks is six foot five and all muscle. He's nearly indestructible. Plus he's animated by a powerful alchemical substance and inhabited by a super‑intelligent spirit more ancient than humanity itself.
Good thing he's on our side. More or less.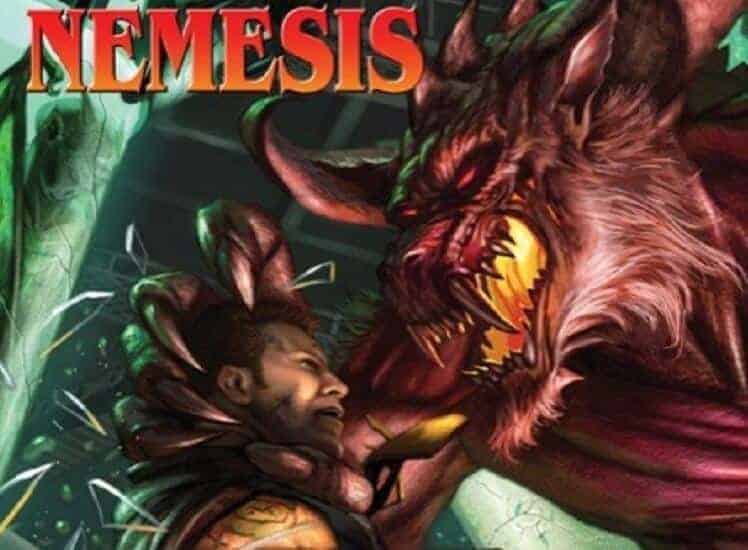 Sworn to serve and protect the USA from all monsters by one of the country's founding fathers, Franks has only one condition to the agreement: no matter what the government learns of him, no matter what is discovered concerning his odd physiology or the alchemy behind the elixir that made him, the government is never, ever allowed to try and make more like him. Such is absolutely forbidden and should the powers‑that‑be do so, then the agreement is null and void.
Project Nemesis: in a secret location, using sophisticated technology and advanced genetic engineering, the director of the very agency Franks works for is making more like him. And the director is not content with making one. Nope, he's making thirteen.
Now all bets are off, and Hell hath no fury like a monster betrayed. Particularly if that monster happens to be an undying killing machine capable of taking out vampires and werewolves with one hand tied behind his back.
Who is your favorite character in Monster Hunter Nemesis Audiobook?
Most of the readers' answers to this question are Franks and his backstory. You'll get excited to learn more about this mysterious and imposing character: how he lived deemed a "monster", how his contract with the United States government came to exist, even some of his past he didn't know about. Most importantly, however, we find out exactly why he is so adamant about stopping Project Nemesis.
In the success of Monster Hunter Nemesis Audiobook, we can not pass how brilliant Oliver Wyman's narration is. He totally "gets" this series and gives us a perfect performance for each character, especially for Agent Franks. If you're not an audio reader, this one could definitely change your mind.
Let's get started! Listen to Monster Hunter Nemesis Audiobook free and share us your opinions about it!
Written by: Larry Correia
Narrated by: Oliver Wyman
Length: 16hrs and 30min
Series: Monster Hunter Audiobook
Monster Hunter Nemesis Audiobook Free – MH 05 – END
——————————————
♥ You may love to listen and download free to seven audiobooks in Monster Hunter Audiobook Unabridged by Larry Correia on my website: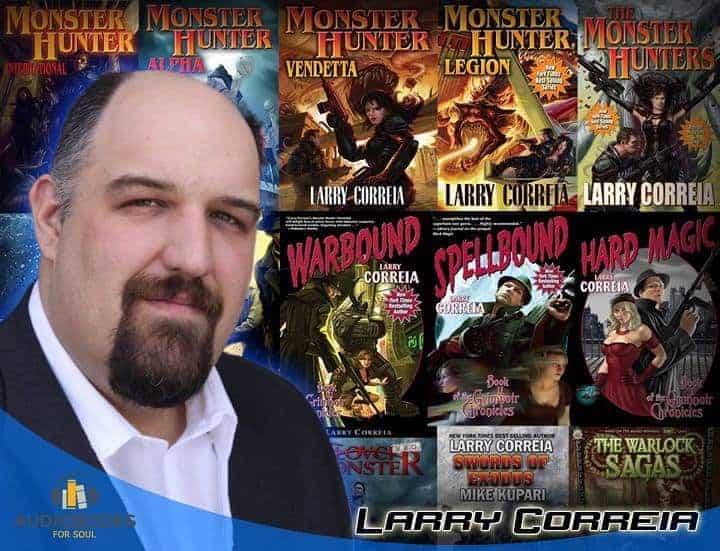 01. Monster Hunter International Audiobook (2008)
02. Monster Hunter Vendetta Audiobook (2010)
03. Monster Hunter Alpha Audiobook (2011)
04. Monster Hunter Legion Audiobook (2012)
05. Monster Hunter Nemesis Audiobook (2014)
06. Monster Hunter Siege Audiobook (Aug 2017)
07. Monster Hunter Files Audiobook (Oct 2017)
08. Monster Hunter Guardian Audiobook
09. Monster Hunter Memoirs: Grung Audiobook (with John Ringo)
10. Monster Hunter Memoirs: Sinners Audiobook (with John Ringo)
11. Monster Hunter Memoirs – Saints Audiobook (with John Ringo)
——————————————
♥♥♥ Today, we bring to you this special audiobook of Larry Correia. Don't waste your time, click here to listen and download Monster Hunter Nemesis Audiobook Free – MH 05:
Plz wait a few seconds to display the length of the chapter e.g: 00:00 / 12:25 to listen more smoothly
You can download any your favorite audiobook, books, comic for FREE with

INCREDIBLE Time-limited opportunity:
I extremely encourage you to buy the original book to support the authors and enjoy the highest quality books.
My website is for people who already own the audiobook and wish to stream it. Please contact the me or content providers to delete copyright contents if any. To uploaders: You may not use this site to distribute any material when you do not have the legal rights to do so. It is your own responsibility to adhere to these terms. To listener: Contents shared by this site's users are only for evaluation and tryout, I extremely encourage you to buy the original book to support the authors and enjoy the highest quality books. Contact me [email protected]
Hope you have a great time with me website!!!