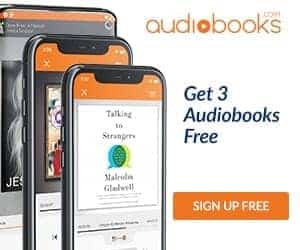 Dread Nemesis of Mine Audiobook Streaming Online by John Corwin
Overview
Atlanta is ground zero for a supernatural invasion. Enter Justin Case, a snarky nerd with all the heroic potential of potato. That is until he comes into his demonic powers and finds out everybody hates demon spawn. The problem? He might be the last hope for uniting the Overworld and saving us all.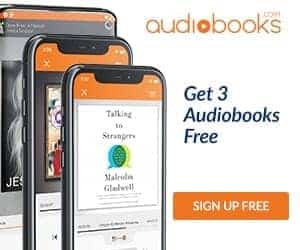 The vampling curse is gnawing away at his body and his sanity. Because the cure might lie in his special kind of magic, Justin goes to Arcane University in a desperate attempt to unlock his powers.
Justin is thrown for an emotional loop when his long lost sister Ivy shows at a funeral he's attending. But Ivy is not interested in a family reunion – she is more interested in Justin's end because she is convinced he inherited all of their father's evil.
Even better, she might be able to cure him if her shape-shifting protector, Bigglesworth, doesn't eat him first. As he ponders how to get in touch with her again and make her see the light, Ivy is kidnapped by Maximus.
Justin gathers his "super friends" and skills to mount a rescue but finds himself captured by Maximus' minions. Elyssa is not asleep at the wheel as she is busy figuring out how Maximus plans to defeat the Templars and how they seem to always be one step ahead. When Justin finds out Daelissa plans to use his mother, Alysea, to reopen the gateway between the mortal and Seraphim realms, he decides it's high time to mount a rescue operation.
But she's being held by Jeremiah Conroy, the most dangerous and secretive Arcane in the Overworld. his child-like way of looking at the 'Overworld' that many other supernaturals take for granted give Justin an innocence and endearment.
Of course, Justin's got even more problems when he accidentally kills the brother of Maulin Kassus. Who happens to be the leader of the Black Robe Brotherhood, deadly expert battle mages.
Themes
Tendrils of the plot laid out and continue to weave to a heart-pumping tale with further complications and revelations. A ginormous vampling horde runs all over your carefully thought out plan for the future and tramples it.
There are excitement woven throughout the Dread Nemesis of Mine Audiobook by John Corwin with battles, captures, escapes, surprise hostages, betrayal, surprise allies, and even more surprising enemies as more is revealed about this diabolical bid for world domination – but once again it isn't too busy. Everything is balanced perfectly and there is just enough so that you're not overwhelmed. As usual for this series, it's fast-paced, deepens the arc and traits for the leads, and gives the secondary characters meaty bits as they push the exposition. It's a perfect YA series with a male protagonist.
Conclusion
When Justin's long-lost sister, Ivy, shows up at the funeral for Elyssa's brother, Jack, it seems like the family reunion Justin has long hoped for is finally here. But Ivy isn't interested in playing Barbie or hanging out at the mall with her big brother. She's on a mission against evil, and Justin is at the top of her big-bad-meanies list.
Before Ivy can carry through on her threats, Justin finds out that she's been kidnapped. The kidnapper is none other than Maximus, a self-styled rebel leader of his own army of vampires who once kidnapped Justin's father. He also happens to be a world-class douchebag. Despite Ivy's homicidal inclinations toward Justin, loyalty to family leads him to go after Ivy and settle things with Maximus once and for all.
Unfortunately, nothing goes according to plan, and Maximus's minions capture Justin. But even as Justin fights to free himself, he discovers Maximus plans to use Justin's incubus blood to fuel his quest for world domination. And the rogue vampire isn't even at the top of the food chain. Far more powerful forces stand behind him: Daelissa the insane angel, Maximus's vampire sire, and, even worse, Justin's grandparents and, quite possibly his own mother.
Audiobook Review
As usual Dread Nemesis of Mine Audiobook free download was another action-packed audiobook some truly amazing revelations regarding who or what Justin Mom is. In this audiobook, we finally get to see a little of Justin's sister Ivy and his grandfather the head of the Conroy family.
There's still a lot of mystery about that family that has to be discovered also we see Justin's all friends from school and things between Justin and Thomas are better they seem to have come to an understanding.
Can't wait for the next audiobook in this series I have a feeling that Ivy will be a handful but like everyone else she'll come around eventually.
Download and listen for free
You may love to listen to all stories in the Overworld Chronicles Audiobooks series by John Corwin on my website:
John Corwin – Dread Nemesis of Mine is now available in audible format, almost 12 hrs long, the narration by Austin Rising, is so enticing that you get hooked instantly.
Narrated by: Austin Rising
Series: Overworld Chronicles, Book 4
Length: 12 hrs
Categories: Sci-Fi & Fantasy, Paranormal Fantasy
You can download any your favorite audiobook, books, comic for FREE with

INCREDIBLE Time-limited opportunity:
I extremely encourage you to buy the original book to support the authors and enjoy the highest quality books.
My website is for people who already own the audiobook and wish to stream it. Please contact the me or content providers to delete copyright contents if any. To uploaders: You may not use this site to distribute any material when you do not have the legal rights to do so. It is your own responsibility to adhere to these terms. To listener: Contents shared by this site's users are only for evaluation and tryout, I extremely encourage you to buy the original book to support the authors and enjoy the highest quality books. Contact me [email protected]
Hope you have a great time with me website!!!