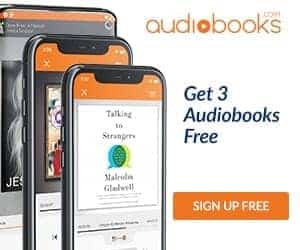 Sinister Seraphim of Mine Audiobook Streaming Online by John Corwin
Overview
Dealissa's army is larger and much better supplied with magic users and weapons. Justin is frustrated because of no matter what move they make Dealissa's strategist Luna is always one to two steps ahead of them. Alyssa and the Templars are at half strength due to the split and they are in much need of allies. Justin decides to work with Jeremiah Conroy and frees Kassus from prison for information. John and Elyssa discover Jeremiah's secret that he is infect Moses one of the first of earths magic users.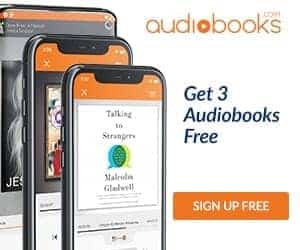 The only problem with Jeremiah/Moses is that he is obsessed with vengeance against Dealissa for the death of his beloved wife and in his quest he has allowed Dealissa to become as strong as she has even though he has had plenty of opportunities to kill her over the many years. With the discovery of a facility where they are reviving husks to fight in the war Justin and Alyssa armed with the knowledge of blocking statues placed around the facility they sneak in to steal the technology and revived Darklings.
Justin has really grown through the series from a shiny high-school student to a reluctant leader in a battle to save earth. Justin's band of Supers (supernatural beings) keeps growing even though the alliances are very unlikely. But will it be enough to stop the evil Seraphim force that threatens earth. What Justin really wants is to bring his family together and spend time with his girlfriend and friends. Daelissa has other plans.
Themes
Another fantastic addition to this series the action is off the chain the family drama is crazy and hilarious at the same time.
Sinister Seraphim of Mine Audiobook by John Corwin continues the narrative of the Overworld as sides are drawn and inevitable conflict begins.
This audiobook continues everything from where we left off and the pace of the story jumps us right into the conflict against Daelissa. The series keeps accelerating.
Conclusion
Daelissa's army is on the move and gathering force. With Synod forces, vampires, the Exorcists, mercenary battle mages, the Blue Cloak army of the Arcanes, and the insidious Nazdal at her back, Team Evil looks unstoppable. Their new head strategist, Luna, seems to outthink Justin's forces at every move. To make matters worse, the insane Seraphim has even come up with a way to revive husked Seraphim with arctech developed from one of her former minions, Maulin Kassus.
Seeing no other way out, Justin enlists the help of Jeremiah Conroy and frees Kassus from prison. But Kassus is difficult to control, and Jeremiah is so obsessed with vengeance, the duo may do more to cripple Team Good than help it.
Desperate to raise more numbers, Justin hatches an idea to steal husked Seraphim from Daelissa so they can build a Darkling army of their own, but time is quickly running out.
Audiobook Review
Just is really coming into his own I'm starting to take shine to Ivy and of course Elyssa his one of the best leading lady's I've ever listen. Sinister Seraphim of Mine Audiobook free download gets better and better with each new audiobook and Moses no not Moses RIP despite how his character was presented in the earlier audiobook I really grew to like Jeremiah/Moses I'm so ready for the next audiobook.
I love these characters, and with Justin manifesting all his powers, now he just has to learn how and when to use the different types.
Download and listen for free
You may love to listen to all stories in the Overworld Chronicles Audiobooks series by John Corwin on my website:
John Corwin – Sinister Seraphim of Mine is now available in audible format, almost 13 hrs long, the narration by Austin Rising, is so enticing that you get hooked instantly.
Narrated by: Austin Rising
Series: Overworld Chronicles, Book 8
Length: 12 hrs and 42 mins
Categories: Sci-Fi & Fantasy, Paranormal Fantasy
You can download any your favorite audiobook, books, comic for FREE with

INCREDIBLE Time-limited opportunity:
I extremely encourage you to buy the original book to support the authors and enjoy the highest quality books.
My website is for people who already own the audiobook and wish to stream it. Please contact the me or content providers to delete copyright contents if any. To uploaders: You may not use this site to distribute any material when you do not have the legal rights to do so. It is your own responsibility to adhere to these terms. To listener: Contents shared by this site's users are only for evaluation and tryout, I extremely encourage you to buy the original book to support the authors and enjoy the highest quality books. Contact me [email protected]
Hope you have a great time with me website!!!