The Wishsong of Shannara Audiobook Free by Terry Brooks
The Wishsong of Shannara Audiobook is an epic fantasy book by American writer Terry Brooks. It is the final audio in the Original Shannara Trilogy, with the other two being The Sword of Shannara and The Elfstones of Shannara.
Once again focusing on the descendants of Jerle Shannara, the third story focuses on Brin and Jair Ohmsford. They are the children of Wil and Eretria Ohmsford, and they soon encounter our favorite brooding druid Allanon. The siblings, each possessing an inherited magic, must save the Four Lands from the evil magic within a tome called the Ildatch.
A great ending to the Trilogy that started the world of Shannara. This sure was a great read, and I am happy that Terry Brooks decided to follow his gut and write it.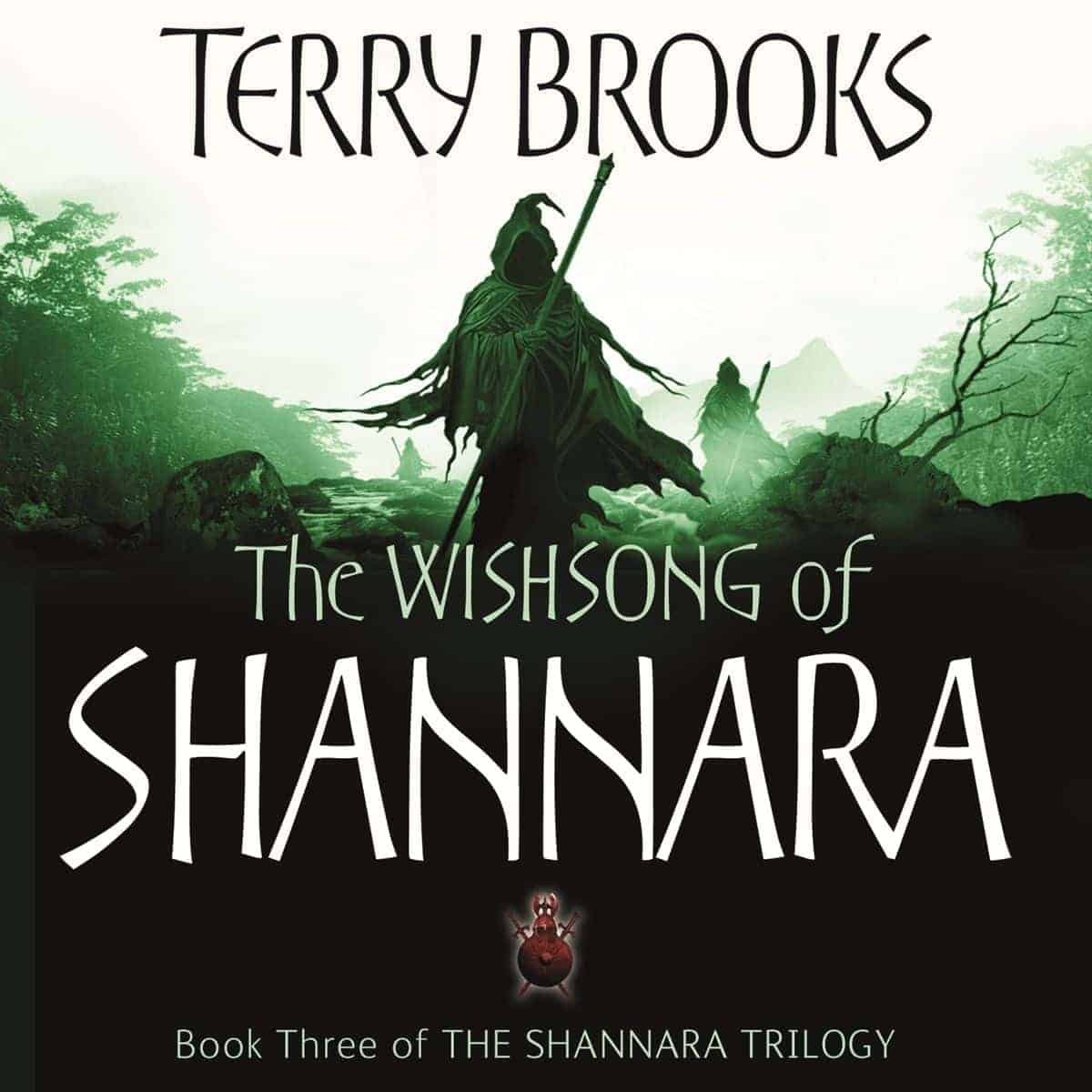 Plot Summary
Horror stalks the Four Lands. The Ildatch, ancient source of evil, has stirred to life. It sends its foul Mord Wraiths to make war on all living things and bring about, at last, Mankind's destruction.
Once again Allanon, Druid Protector of the Races, must seek the help of a descendant of the Elven King, Jerle Shannara. Brin, daughter of Wil Ohmsford, has been born with the magic of the Wishsong, which alone can open a way to the Ildatch.
Reluctantly, she joins Allanon on his perilous journey east. Meanwhile, her younger brother, Jair, learns that Brin will fail and die unless he can reach her in time. As Brin walks blindly into the trap the Ildatch has set, Jair's only hope of reaching her in time is to travel through the very heart of evil…
Audiobook Review
This is Terry Brooks' true masterpiece in my eyes, and still my personal favorite in the Shannara series. I would actually place Wishsong of Shannara Audiobook Mp3 in the top three within the fantasy genre, and it even had a scene that put a tear in my eye.
Mr. Brooks audiobooks have similar storylines or seemingly recycled characters, but I find that he captures my imagination each time, despite this. His books work for me because they are good against evil, and he sends his characters on impossible missions and they overcome through self-sacrifice and love. Characters are developed thoroughly and the story is fast-paced. There is enough romance, danger, mystery, and magic to keep me re-listening to this book.
Overall a well-written conclusion to the original trilogy, although it lacks Brook's usual wrap-up of the post-drama character's lives. I believe he was already setting the stage for the next set, The Scions of Shannara.
Highly recommended to all Shannara fan.
Download and listen
♥ You may love to listen and download to 31 audiobooks in Shannara Series by Terry Brooks: Click here
♥ Listen and download to other stories in The Original Shannara Trilogy:
Terry Brooks – Wishsong of Shannara is now available in audible format, mp3 is about 20 hrs and 38 mins long, yet the narration by Scott Brick is so enticing that you get hooked instantly and keep you up the whole way listening!
Narrated by: Scott Brick
Series: Sword Of Shannara Trilogy (Unabridged), Book 3
Length: 20 hrs and 38 mins
Now you can listen and download Wishsong of Shannara Audiobook Online Streaming free on my website:
You can download any your favorite audiobook, books, comic for FREE with

INCREDIBLE Time-limited opportunity:
I extremely encourage you to buy the original book to support the authors and enjoy the highest quality books.
My website is for people who already own the audiobook and wish to stream it. Please contact the me or content providers to delete copyright contents if any. To uploaders: You may not use this site to distribute any material when you do not have the legal rights to do so. It is your own responsibility to adhere to these terms. To listener: Contents shared by this site's users are only for evaluation and tryout, I extremely encourage you to buy the original book to support the authors and enjoy the highest quality books. Contact me [email protected]
Hope you have a great time with me website!!!