Prince of Thorns Audiobook by Mark Lawrence Streaming Online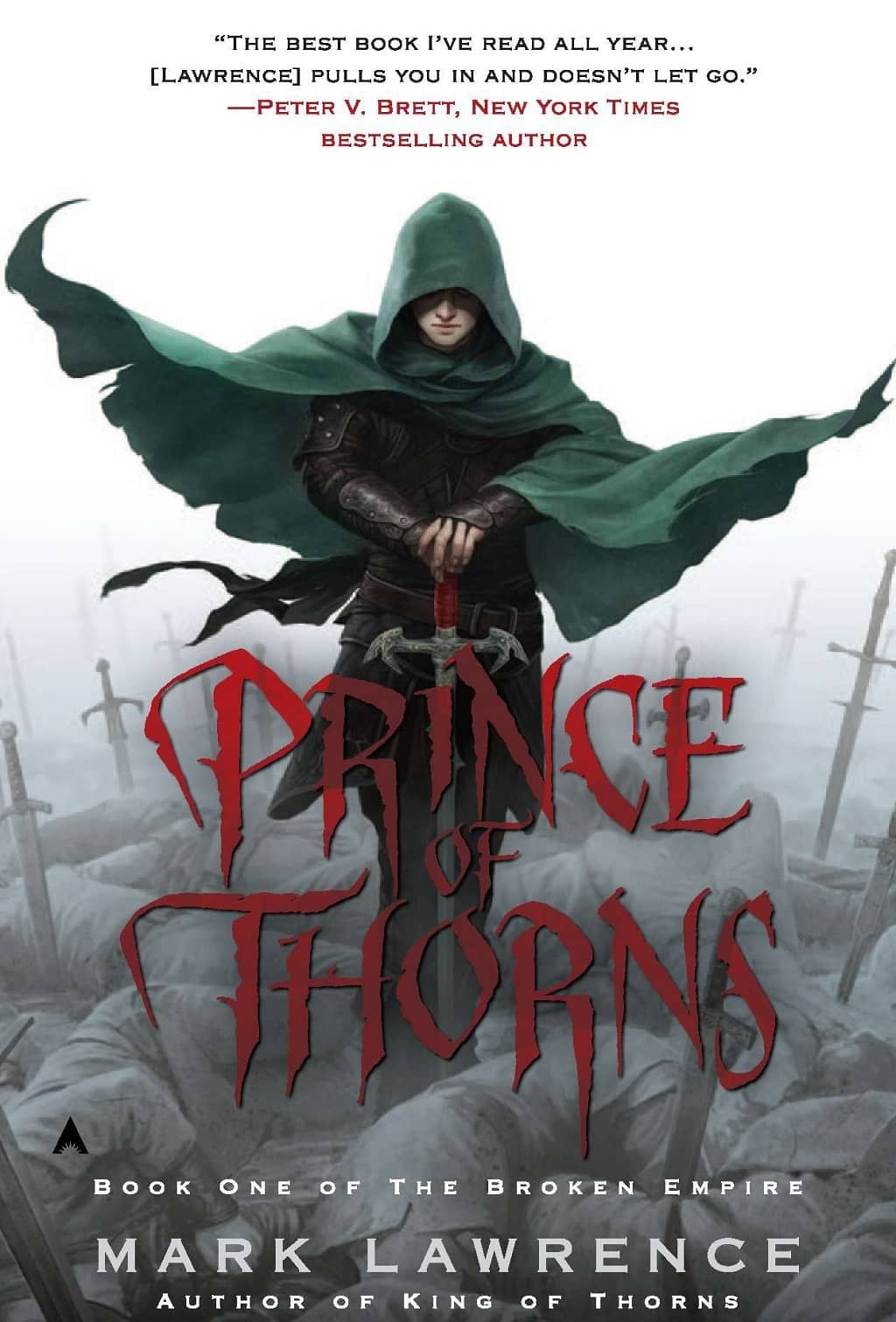 Prince of Thorns is the first audiobook in The Broken Empire Audiobook trilogy written by Mark Lawrence. This audiobook hat follows a 13-year-old boy named Jorg who leads a gang of marauders as they pillage their way across the countryside.
Mark Lawrence's debut this book tells a tale of blood and treachery, magic and brotherhood and paints a compelling and brutal, and sometimes beautiful, picture of an exceptional boy on his journey toward manhood and the throne.
Plot Summary
Before the thorns taught me their sharp lessons and bled weakness from me I had but one brother, and I loved him well. But those days are gone and what is left of them lies in my mother's tomb.
Now I have many brothers, quick with a knife and sword, and as evil, as you please. We ride this broken empire and loot its corpse. They say these are violent times, the end of days when the dead roam and monsters haunt the night. All that's true enough, but there's something worse out there, in the dark. Much worse.
From being a privileged royal child, raised by a loving mother, Jorg Ancrath has become the Prince of Thorns, a charming, immoral boy leading a grim band of outlaws in a series of raids and atrocities. The world is in chaos: violence is rife, nightmares everywhere.
Jorg has the ability to master the living and the dead, but there is still one thing that puts a chill in him. Returning to his father's castle Jorg must confront horrors from his childhood and carve himself a future with all hands turned against him.
Why should you listen to Prince of Thorns?
I've heard of dark fantasy and anti-heroes, but this is the darkest fantasy with the anti-est anti-hero I've ever encountered.
Prince of Thorns Audiobook Mp3 got hold of me from page one and didn't let go until I finished it on my second reading session. There's humour here, gut-wrenching realism, high adventure, something that might be magic in the story, and certainly, is in the telling of it. It was almost as if the shade of David Gemmell had returned, somewhat nastier for the experience.
Lawrence's style and the pacing is spot on here, the flashbacks and pre-chapter anecdotes adding much-needed context and light relief to the dark tale. The gradual disclosure of the big picture, exposing Jorg's part as a pawn in the larger game of kings and kingdoms, is also artfully done, creating a number of spine-tingling moments that really accentuate the prince's place in the grander scheme.
The pacing falters somewhat on the crew's venture into the Gorge of Leucrota, and Jorg's penchant for good luck will feel a little too convenient a little too often for some, but these are small gripes in a book that really is very difficult to put down.
Prince of Thorns Audiobook Free Download and the trilogy are terrific. I recommend it to anyone who will listen. The writing is superb the characters brilliant and Joe Jameson's narration is the best I've heard.
Download and listen free!
You may love to listen to all The Broken Empire Audiobook series on my website: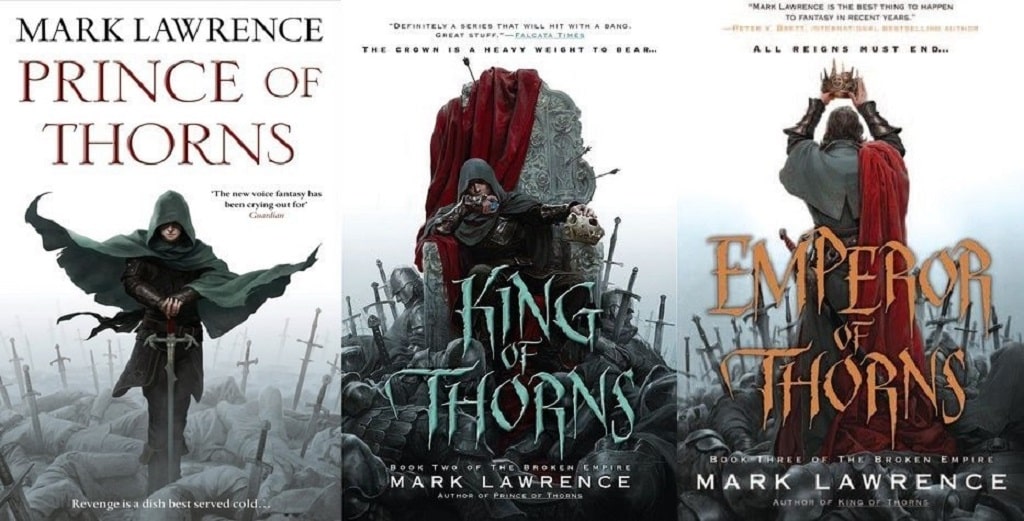 Mark Lawrence – Prince of Thorns is now available in audible format, almost 9 hrs long, the narration by Joe Jameson, is so enticing that you get hooked instantly.
Narrated by: Joe Jameson
Series: Broken Empire, Book 1
Length: 8 hrs and 57 mins
Categories: Sci-Fi & Fantasy, Epic Fantasy
You can download any your favorite audiobook, books, comic for FREE with

INCREDIBLE Time-limited opportunity:
I extremely encourage you to buy the original book to support the authors and enjoy the highest quality books.
My website is for people who already own the audiobook and wish to stream it. Please contact the me or content providers to delete copyright contents if any. To uploaders: You may not use this site to distribute any material when you do not have the legal rights to do so. It is your own responsibility to adhere to these terms. To listener: Contents shared by this site's users are only for evaluation and tryout, I extremely encourage you to buy the original book to support the authors and enjoy the highest quality books. Contact me [email protected]
Hope you have a great time with me website!!!