The Family Corleone Audiobook by Ed Falco
About The Family Audiobook by Mario Puzo
The Family Corleone Audiobook free is a 2012 novel by Ed Falco, based on an unproduced screenplay by Mario Puzo, who died in 1999. It is the prequel to Puzo's The Godfather. It was published by Grand Central Publishing and released May 8, 2012.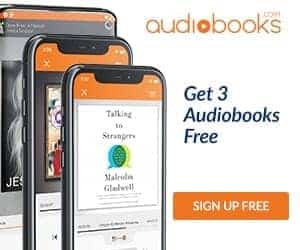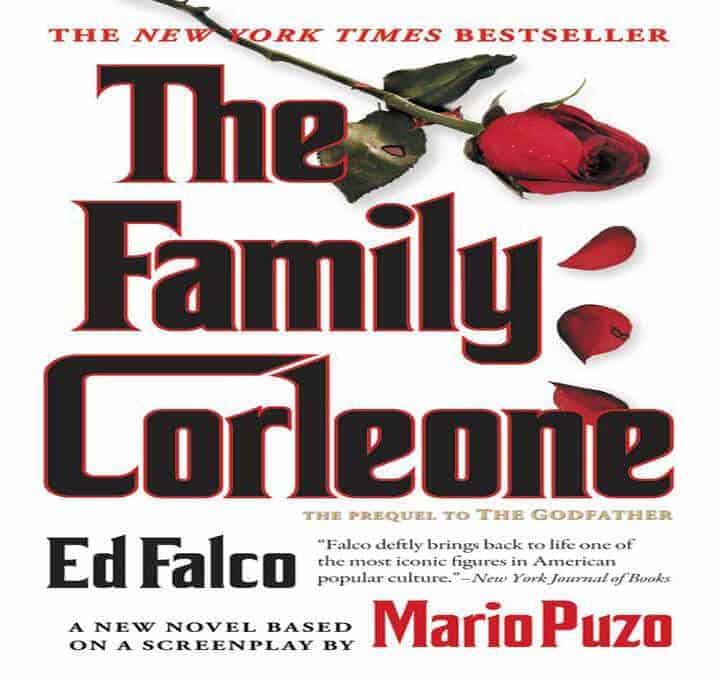 With The Family Corleone Audiobook, Ed Falco becomes the third author to contribute to the Godfather series. He undoubtedly benefited from having a screenplay to work from by Mario Puzo, the man who started it all. It's a prequel that could serve as an excellent starting point for readers new to this crime saga.
Specifically, it details the formative events of the Corleone family business from Fall 1933 through the summer of 1935. According to Francis Ford Coppola, this is part of a time period that Puzo referred to as "the happy years when they killed everyone and no one killed them". And indeed the body count is quite high!
Author: Ed Falco (based on a screen play of Mario Puzo)
Length: 14 hours and 58 minutes
Version: Unabridged
Series: The Godfather, Book 5
Publisher: Hachette Audio
Reaction
"Dazzling, passionate, a masterwork that ranks with Puzo's best."  – Nicholas Pileggi, author of Wiseguys.
"One of his most satisfying works….A thoroughly entertaining posthumous present from one of the masters of popular fiction." – Booklist
The Family Corleone by Ed Falco free (The Godfather 05) – END
About Mario Puzo and Mario Puzo's Mafia series 
Mario Gianluigi Puzo (1920 – 1999) was an American author, screenwriter and journalist. He is well-known for the novels about Mafia, most notably The Godfather Audiobook by Mario Puzo (1969). The audiobook later was turned into a three-part film saga by the co-operation between Mario Puzo and director Francis Ford Coppola.
With the success of first two films (in 1972 and 1974), Puzo received the Academy Award for Best Adapted Screenplay. He also wrote the original screenplay for the 1978 Superman film. "The Family"was which was released in 2001 was his last novel.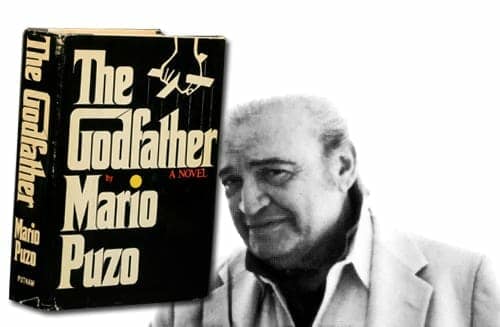 This is one of the classic's, far better than the movie, a must read for all fans of The Godfather,  includes 05 books:
*** Today, we bring to you this special audiobook: The Family Corleone by Ed Falco (The Godfather, audiobook 5). Don't waste your time, click here to listen and download The Family Corleone audiobook full free download:

Plz wait a few seconds to display the length of the chapter e.g: 00:00 / 12:25 to listen more smoothly
You can download any your favorite audiobook, books, comic for FREE with

INCREDIBLE Time-limited opportunity:
I extremely encourage you to buy the original book to support the authors and enjoy the highest quality books.
My website is for people who already own the audiobook and wish to stream it. Please contact the me or content providers to delete copyright contents if any. To uploaders: You may not use this site to distribute any material when you do not have the legal rights to do so. It is your own responsibility to adhere to these terms. To listener: Contents shared by this site's users are only for evaluation and tryout, I extremely encourage you to buy the original book to support the authors and enjoy the highest quality books. Contact me [email protected]
Hope you have a great time with me website!!!