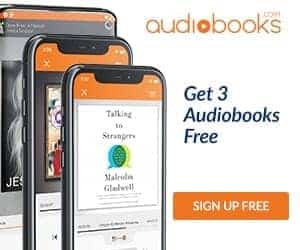 Temple of the Winds Audiobook
Temple of the Winds Audiobook is the fourth audiobook in Terry Goodkind's epic fantasy series The Sword of Truth Audiobooks.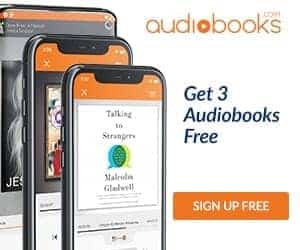 Jagang, Emperor of the Imperial Order, has invoked a bound fork prophecy binding Richard and Kahlan to a fate of pain, betrayal, and a path to the Underworld. At Jagang's behest a Sister of the Dark gains access into the fabled Temple of the Winds and has unleashed a plague that sweeps across the lands like a firestorm consuming lives at an alarming rate. To stop the plague Richard and Kahlan are forced to sacrifice everything they have between them.
Plot summary of Temple Of The Winds Audiobook by Terry Goodkind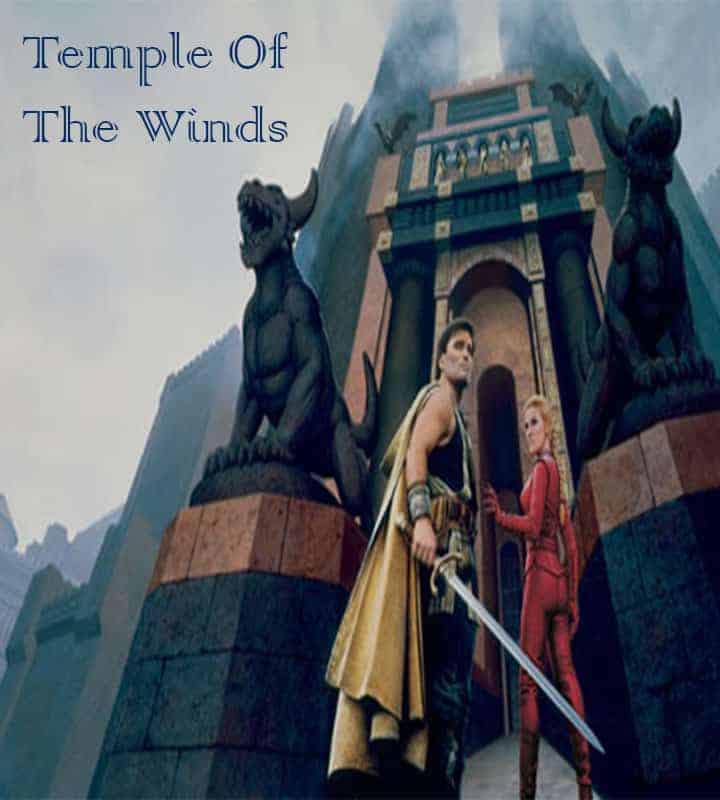 Temple of the Winds Audiobok picks up shortly where the last volume, Blood of the Fold Audiobook, left off. A wizard named Marlin appears in Aydindril announcing his intent to kill Richard Rahl. He is immediately captured and questioned by the Mother Confessor, Kahlan Amnell, and one of Richard's bodyguards, Cara. Cara uses her Mord'Sith ability to capture Marlin's gift when he tries to escape, but the link between Cara and Marlin is used against her when Emperor Jagang takes possession of Marlin soon thereafter. A lady named Nadine, whom Richard had known as an herbalist from the Westland, arrives and attempts to heal Cara, but fails. Richard's half-brother Drefan, a self-proclaimed high priest of a sect of healers, does, however, succeed in curing Cara with acupressure. Kahlan learns that Nadine and Richard had been close, but that Nadine had pursued Richard's brother in a baffling attempt to seduce Richard.
Meanwhile, Zedd and Prelate Annalina continue their search for the unleashed Nathan Rahl. Their search leads them to a run down inn in an unnamed city, where they discover that Nathan misled them into following another man. The man then gives them a message informing them not to follow Nathan but to protect a treasure instead. A Sister of the Dark, who was also following Nathan, ends up getting caught in a snare Zedd intended for the Prophet Rahl. Meanwhile, Nathan rescues a woman named Clarissa from a life of slavery in the Imperial Order. He then builds a relationship with the woman and uses her to obtain items from Jagang that were given under a tentative deal struck between Nathan (acting as Lord Rahl at the time) and the Emperor.
Richard and Berdine continue to work on the translation of the 'Journal of Kolo'. In the midst of all these activities, a Sister of the Dark travels through Aydindril spreading a magical plague. In a search for a cure, Richard travels to the First Wizard's Enclave. To save the people of the Midlands from the plague, Kahlan is told again and again by prophecy and the ancestor spirits of the Mud People that she must betray Richard to allow him to enter the Temple of the Winds, and that Richard must marry Nadine, or everyone in the New World will die of the plague. Even confronting the witch Shota, who sent Nadine to the Palace, Shota says that it was out of pity for Richard, that Nadine was the only other woman he ever even remotely cared for, and that the prophecy is unstoppable.
Wizard's Fourth Rule
Temple Of The Winds Audiobook by Terry Goodkind gives the Wizard's Fourth Rule: There is magic in sincere forgiveness, the magic to heal. In forgiveness you grant, but more so, in forgiveness you receive. (Chapter 41, p. 398, U.S. hardcover edition)
It is explained in the audiobook as follows: "Forgiving and being forgiven are powerful elements of healing for the soul. Forgiving others grants by the giving of forgiveness but more so one receives self healing by the necessity of letting go of bitterness through forgiveness of others."
Listen and download free
*** Don't miss other Books in Sword of Truth Audiobooks series by Terry Goodkind, listen and download now: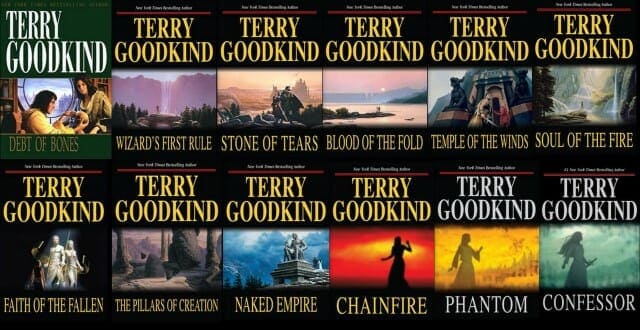 Written By: Terry Goodkind
Narrated By: Dick Hill
Publisher: Brilliance Audio
Date: September 2004
Duration: 28 hours 58 minutes
Today, we bring to you this special audiobook series: Temple of the Winds. Don't waste your time, click here to listen to Temple of the Winds Audiobook by Terry Goodkind FREE (Sword of Truth Book 4):
Temple Of The Winds Audiobook by Terry Goodkind Full FREE – END
You can download any your favorite audiobook, books, comic for FREE with

INCREDIBLE Time-limited opportunity:
I extremely encourage you to buy the original book to support the authors and enjoy the highest quality books.
My website is for people who already own the audiobook and wish to stream it. Please contact the me or content providers to delete copyright contents if any. To uploaders: You may not use this site to distribute any material when you do not have the legal rights to do so. It is your own responsibility to adhere to these terms. To listener: Contents shared by this site's users are only for evaluation and tryout, I extremely encourage you to buy the original book to support the authors and enjoy the highest quality books. Contact me [email protected]
Hope you have a great time with me website!!!