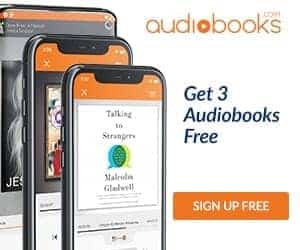 Prof. Croft: Power Game Audiobook Streaming Online by Brad Magnarella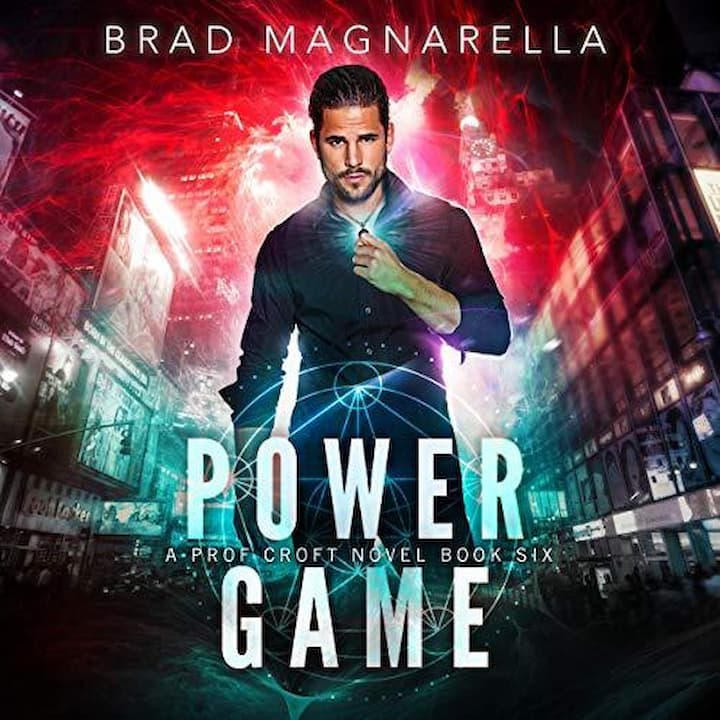 Power Game Audiobook is the sixth book in the best-selling urban fantasy series – Prof. Croft by the author Brad Magnarella. In this story, there's a demon infestation in New York and it spills over onto the Epic Con, a struggling comic and sci-fi convention that seems to have made a deal with the Fae.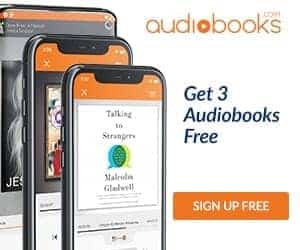 What do you get when you combine a wizard, a professor, New York City, demons and vampires, the police force, a group of demon hunters with a rock band, and a girlfriend who is a police Lieutenant with a big family of brothers and a young son? Another fun adventure with Prof Croft, as he settles in to protect New York again. A new partner, a new teacher, a new girlfriend, everything is coming up aces.
If you like occult action, spell-crackling suspense, and moments of heart, heroism, and all-out laughter, you'll love Prof Croft!
Plot Summary
Creatures, conjurers, and…cosplay?
Protect Sefu. On paper it looks simple.
Only I have no idea who Sefu is, much less how to find him or her. And my magic's not talking. But with demons on the hunt, and fiendish whispers of Sefu being some sort of ultimate weapon, failure could spell apocalypse. One of those demons happens to be an enemy I cast into the Pits, a former vampire lord whose twisted mind drips vengeance. Worse, he knows about my relationship with Detective Vega and her son. Meaning I have much more than Sefu to protect.
In the Order's absence, I'm scraping together what help I can. Let's just say that with the hunt for Sefu tracking through a major sci-fi and fantasy convention, my new teammates and I will blend right in.
That is until a shadowy conjurer threatens Epic Con and its thousands of costumed attendees.
A conjurer whose name might be Sefu…
Audiobook Review
Prof. Croft: Power Game Audiobook mp3 has a good wizard story that has done an admirable job of character and world-building while juggling plot lines and character relationships.
Magnarella didn't put the Prof Croft books on hiatus as he threatened to do when he began the Blue Wolf series. I'm pleased with the continued world-building, character development, and snark levels of the current storyline, but the truth of it is, like many good and successful urban fantasy series, the Prof Croft books are a wheel and nobody's going to be re-inventing it any time soon.
The characters are consistent, while still showing growth and depth. I loved that Tabitha was more involved in this case and look forward to seeing more of her as the series continues.
About the narration, I really liked the performance. James Patrick Cronin has a good voice to listen to and brings a sense of pace to the book that I really enjoyed. He is the best narrator I have personally listened to! I think his voice also sounds great for the character of the Prof Croft series.
Prof Croft, detective Vega, and his team is getting better and better. Can't wait to see where it goes after this!
Listen and download free!
You may love to listen to all Brad Magnarella's audiobooks:
I – Blue Wolf Audiobook Series
Blue Storm Audiobook
II – Prof Croft Audiobook Series
Narrated by: James Patrick Cronin
Series: Prof. Croft, Book 6
Length: 8 hrs and 53 mins
Categories: Literature & Fiction, Classics
Prof. Croft series – Power Game is now available in audible format, mp3 is about 8 hrs and 53 mins long, yet the narration by James Patrick Cronin is so enticing that you get hooked instantly and keep you up the whole way listening!
Now you can listen to and download the Prof Croft series #6: Power Game Audiobook free on my website:
You can download any your favorite audiobook, books, comic for FREE with

INCREDIBLE Time-limited opportunity:
I extremely encourage you to buy the original book to support the authors and enjoy the highest quality books.
My website is for people who already own the audiobook and wish to stream it. Please contact the me or content providers to delete copyright contents if any. To uploaders: You may not use this site to distribute any material when you do not have the legal rights to do so. It is your own responsibility to adhere to these terms. To listener: Contents shared by this site's users are only for evaluation and tryout, I extremely encourage you to buy the original book to support the authors and enjoy the highest quality books. Contact me [email protected]
Hope you have a great time with me website!!!