Overview of Throttle Audiobook – a short story with Joe Hill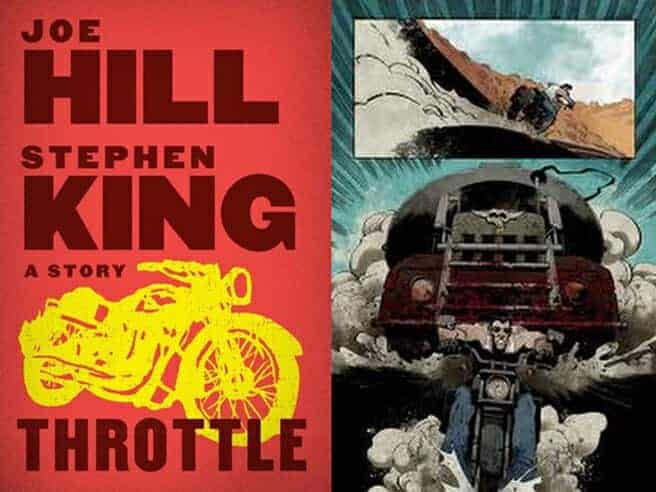 A novella that was written by Stephen King and well-renowned writer who is also King's son, Joe Hill. The story Throttle was first published in February 2009.
Stephen King – Throttle audiobook was inspired by the classic book "Dual" written by Richard Matheson.
Like many novellas and books previously written by Stephen King, this too is of the horror and thriller genre.
Audiobook Background
Published by Gauntlet Press in 2009, Throttle audiobook – read by Stephen Lang is a story with a different kind of dual that follows an indistinctive trucker who is put in competition with a gang of motorcycle criminals in the smoldering hot desert of Nevada.
Both battle for as long as twenty miles on one loneliest road in the country of America. A road where the only thing worse than not knowing who you are up against is slowing down during the battle.
The Author
Throttle audiobook free is one of the many books written by the legendary Stephen King of the horror genre. This specific novella is slightly different as it deals with the horrors of gangs and rivalries on the road.
A whole otherworldy experience that ignites a passion in the reader and gives them a view of the thrilling time faced by a trucker who is unknowingly part of a sinister dance with a gang of bikers.
The novella was also chosen for an adaptation into a comic book published by IDW Publishing and was released in the spring in 2012.
Plot Summary
As it is inspired by the story and TV movie Dual, Throttle also includes the two main components of bikers and a trucker.
However, in the case of Throttle, there is a gang of bikers and a semi-trailer truck on the roads of Nevada. As the story opens, the semi truck is driving towards its destination peacefully with no bad or evil intent of any kind. Later, however, a gang of motorcyclists appears and one of them is shown to be very arrogant and overconfident.
Because of this very reason, this specific motorcyclist cuts off the semi and moves in front of it. Regardless of this irritating action, the semi-truck driver pulls over to let all the motorcyclist through.
Little do the motorcyclists know, this is a trick done by the semi driver in an attempt to get behind the bikers and then gradually kill them one by one.
This tale of survival, although short, shows the audience how some people irk for revenge over the slightest mistakes.
The main focus of the story Throttle is based on the relationship between a father and a son. This may seem extremely important because it was also, in fact, written by a father and a son, thus, it strongly grasps the main idea.
Editorial Review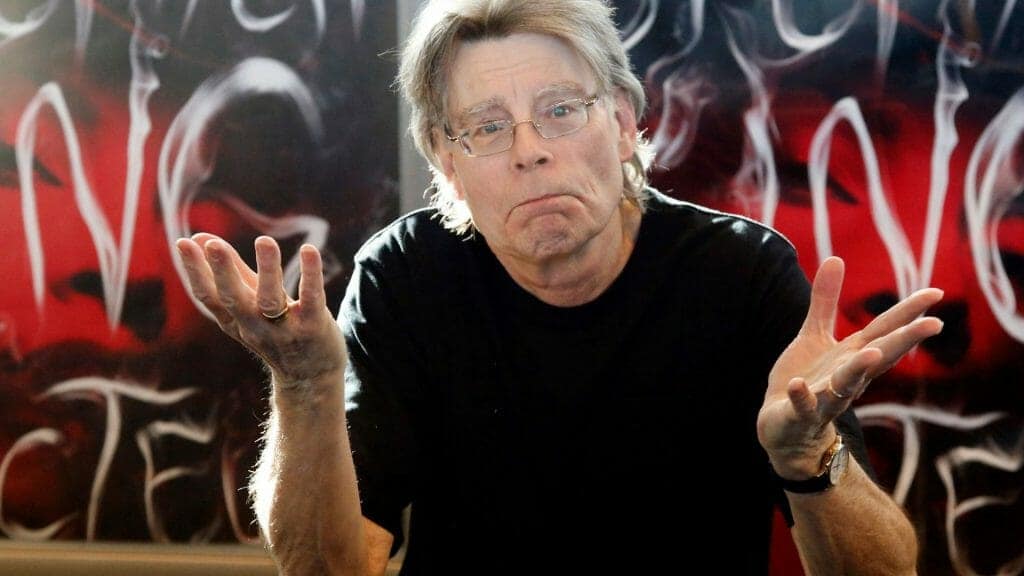 This suspenseful thriller was liked by many readers and critics, however, most of them felt that even as a novella, Throttle could have been longer.
Throttle Audiobook Free Download has been in talks of becoming a movie or a series, however, no confirmations have yet been released. Moreover, a comic book adaptation was released as discussed above.
As for the audiobook that was read by American actor Stephen Lang, the reviews consisted of positive comments as people felt that his voice was perfect for the genre of thriller and suspense that King and his son created.
Download and Listen Free!
Now you can listen and download Throttle Audiobook with this special offer:
You can download any your favorite audiobook, books, comic for FREE with

INCREDIBLE Time-limited opportunity:
I extremely encourage you to buy the original book to support the authors and enjoy the highest quality books.
My website is for people who already own the audiobook and wish to stream it. Please contact the me or content providers to delete copyright contents if any. To uploaders: You may not use this site to distribute any material when you do not have the legal rights to do so. It is your own responsibility to adhere to these terms. To listener: Contents shared by this site's users are only for evaluation and tryout, I extremely encourage you to buy the original book to support the authors and enjoy the highest quality books. Contact me [email protected]
Hope you have a great time with me website!!!