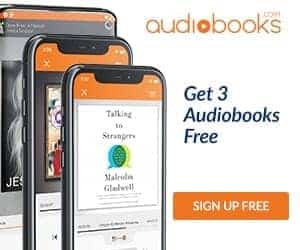 Tailchaser's Song Audiobook Streaming Online & Download Free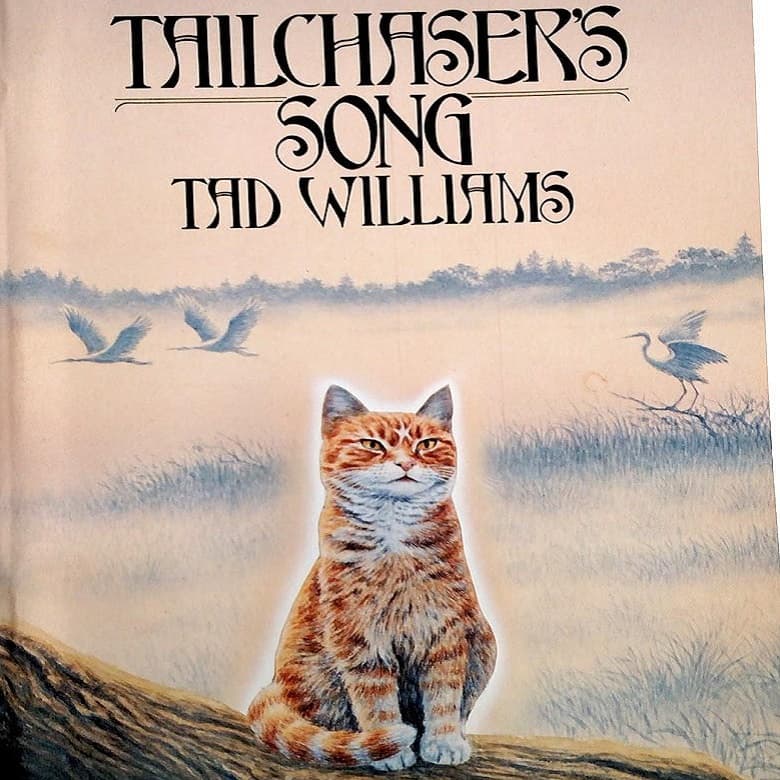 Tailchaser's Song Audiobook is a fantasy audiobook by American writer Tad Williams. The story follows several feral cat communities, united in their beliefs and by their service to the Queen of Cats residing at Firsthome, the ancestral birthplace of Catkind.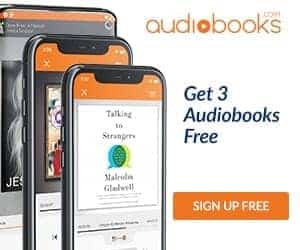 More than 35 years ago, a young author surprised and enchanted audiences with his first novel – the story of Fritti Tailchaser, a courageous tomcat in a world of whiskery heroes and villains, of feline gods and strange, furless creatures called M'an. The legend was born.
An entertaining audiobook, especially if you are a lover of cats and Epic Fantasy, and would like to see the two mashed together. Highly recommended!
Plot Summary
Meet Fritti Tailchaser, a ginger tomcat of rare courage and curiosity, a born survivor in a world of heroes and villains, of powerful feline gods and whiskery legends about those strange furless, erect creatures called M'an.
"The hour of Unfolding Dark had begun, and the rooftop where Tailchaser lay was smothered in shadow. He was deep in a dream of leaping and flying when he felt an unusual tingling in his whiskers. Fritti Tailchaser, hunter child of the Folk, came suddenly awake and sniffed the air. Ears pricked and whiskers flared straight, he sifted the evening breeze. Nothing unusual. Then what had awakened him? Pondering, he splayed his claws and began a spine-limbering stretch that finally ended at the tip of his reddish tail."
Join Tailchaser on his magical quest to rescue his cat friend Hushpad on a quest that will take him all the way to cat hell and beyond.
About the Author
Tad Williams is an American fantasy and science fiction writer. His genre-creating (and genre-busting) books have sold tens of millions worldwide, in twenty-five languages.
He is the author of the multivolume Memory, Sorrow, and Thorn series, Otherland series, and Shadowmarch series as well as the standalone audiobooks Tailchaser's Song and The War of the Flowers.
Tad Williams has held more jobs than any sane person should admit to – singing in a band, selling shoes, managing a financial institution, throwing newspapers, and designing military manuals, to name just a few.
Reviews
I fell in love with this world for both the action sequences and the interludes of cat world mythology and history, which are very detailed and add density to a story. It also feeds into my imagination, that all animals have their own little worlds of adventure going on all around us.
Tailchaser's Song Audiobook mp3 has more world-building and mythology than a book about talking cats has any right to. Of course, this is Tad Williams, who forced the publishing industry to invent a new binding system because his audiobooks were so long and epic, so that should come as no surprise.
It is probably time for me to listen to this audiobook again, but, being the cat lover that I am, I'm fairly certain I will find it just as wonderful now as I did when I was a teenager. So expect an Epic Fantasy about cats and you won't leave disappointed.
Narration
I recommend the story but not really the audio version. The reader's voice wasn't the best fit but for an unknown audiobook.
I didn't feel like he was able to give the different characters much individuality. In fact, the vast majority of the characters simply used his natural speaking voice.
As it was, I think he only really used three "voices" throughout the entire book: his speaking voice, a snooty aristocratic voice for bad guys, and a slightly higher voice for females.
Listen & download free
You may love to listen to all stories in Tad Williams audiobooks collection: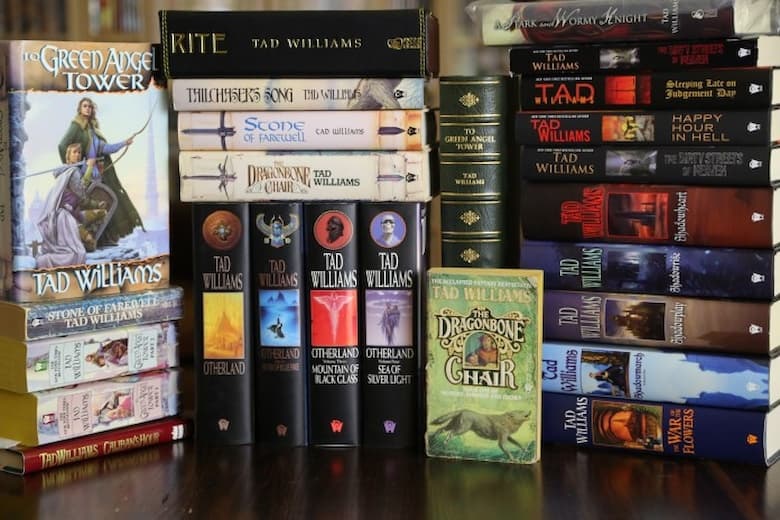 1985 – Tailchaser's Song Audiobook
1988 – Child of an Ancient City Audiobook
1990 – Stone of Farewell Audiobook
1993a – To Green Angel Tower Audiobook
1993b – Caliban's Hour Audiobook
1996 – City of Golden Shadow Audiobook
1998 – River of Blue Fire Audiobook
1998 – The Burning Man Audiobook
1999 – Mountain of Black Glass Audiobook
2001 – Sea of Silver Light Audiobook
2002 – The War of the Flowers Audiobook
2003 – The Happiest Dead Boy in the World Audiobook
2003 – The Scent of Trumpets, the Voices of Smoke Audiobook
2004 – Shadowmarch Audiobook
2007 – Shadowplay Audiobook
2007 – The Stranger's Hands Audiobook
2009 – A Stark and Wormy Knight Audiobook
2009 – Ants Audiobook
2009 – The Lamentably Comical Tragedy Audiobook
2009 – The Tenth Muse Audiobook
2010 – And Ministers of Grace Audiobook
2010a – Shadowrise Audiobook
2010b – Shadowheart Audiobook
2012 – Every Fuzzy Beast of the Earth, Every Pink Fowl of the Air Audiobook
2012 – The Dirty Streets of Heaven Audiobook
2013 – Happy Hour in Hell Audiobook
2013 – The Boy Detective of Oz: An Otherland Story Audiobook
2013 – The Old Scale Game Audiobook
2014 – Sleeping Late on Judgement Day Audiobook
2014 – Strong Medicine Audiobook
2014 – Three Lilies and Three Leopards Audiobook
2017 – The Heart of What Was Lost Audiobook
2017 – The Witchwood Crown Audiobook
Tailchaser's Song by Tad Williams is now available in audible format, mp3 is more than 18 hours long, yet the narration by Alex Kydd, is so enticing that you get hooked instantly, and keeps you up at night listening!
Narrated by: Alex Kydd
Length: 13 hrs and 18 mins
Categories: Children's Audiobooks, Animals & Nature
Don't waste your time, click here to listen and download Tailchaser's Song Audiobook free by Tad Williams right now:
Plz wait a few seconds to display the length of the chapter e.g: 00:00 / 12:25 to listen more smoothly
You can download any your favorite audiobook, books, comic for FREE with

INCREDIBLE Time-limited opportunity:
I extremely encourage you to buy the original book to support the authors and enjoy the highest quality books.
My website is for people who already own the audiobook and wish to stream it. Please contact the me or content providers to delete copyright contents if any. To uploaders: You may not use this site to distribute any material when you do not have the legal rights to do so. It is your own responsibility to adhere to these terms. To listener: Contents shared by this site's users are only for evaluation and tryout, I extremely encourage you to buy the original book to support the authors and enjoy the highest quality books. Contact me [email protected]
Hope you have a great time with me website!!!