The Pillars of Creation Audiobook by Terry Goodkind
Summary of The Pillars of Creation Audiobook
The Pillars of Creation Audiobook is the seventh audiobook in Terry Goodkind's epic fantasy series The Sword of Truth Audiobooks. It is the first book in the series not to feature Richard Rahl as the protagonist, although he does appear.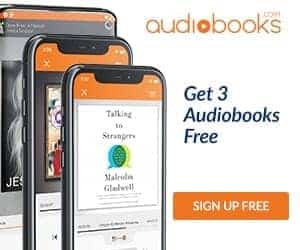 The Pillars of Creation Audiobook revolves around several new characters in the Sword of Truth Audiobook series. Jennsen, for most of her life, has been running from the assassins sent by Lord Rahl to kill her.
Any ungifted child of the Lord Rahl must die. A stranger convinces her that running will do her no good for wherever she goes, Lord Rahl's soldiers will find her; it is time for her to stop fleeing and fight back. If she wants to live, she must kill Lord Rahl.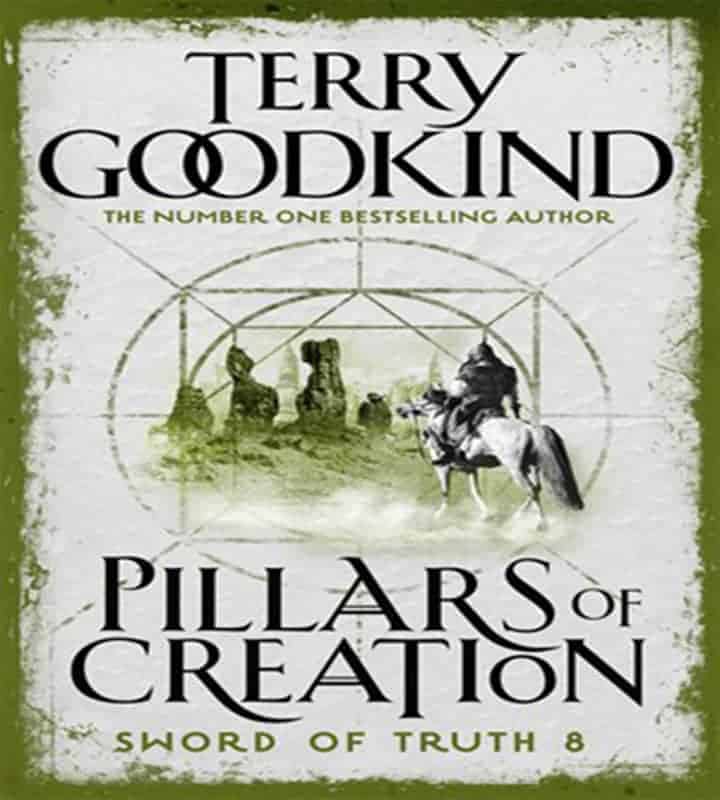 The plot of The Pillars of Creation Audiobook
Tormented her entire life by inhuman voices, Jennsen seeks to end her intolerable agony. She at last discovers a way to silence the voices. For everyone else, the torment is about to begin. Richard Rahl and his wife, Kahlan, have been reunited after their long separation, but with winter descending and the paralyzing dread of an army of annihilation occupying their homeland, they must venture deep into a strange and desolate land. Their quest turns to terror when they find themselves the helpless prey of a tireless hunter.
Exploited by those intent on domination, Jennsen finds herself drawn into the center of a violent struggle for conquest and revenge. Worse yet, she finds her will seized by dark forces more abhorrent than anything she ever envisioned. Only then does she come to realize that the voices were real. Staggered by loss and increasingly isolated, Richard and Kahlan desperately struggle to survive. But if they are to live, they must stop the relentless, unearthly threat that comes out of the darkest night of the human soul. To do so, Richard will be called upon to face the demons stalking among the Pillars of Creation…
Wizard's Seventh Rule
The Wizard's Seventh Rule, revealed in The Pillars of Creation Audiobook by Terry Goodkind, is: Life is the future, not the past. (Chapter 60, p. 549, U.S. hardcover edition)
It is explained in The Pillars of Creation Audiobook as follows: "The past can teach us, through experience, how to accomplish things in the future, comfort us with cherished memories, and provide the foundation of what has already been accomplished. But only the future holds life. To live in the past is to embrace what is dead. To live life to its fullest, each day must be created anew. As rational, thinking beings we must use our intellect, not a blind devotion to what has come before, to make rational choices."
Literary significance and reception
Publishers Weekly had this to say in their review of The Pillars of Creation Audiobook by Terry Goodkind: "Amid the interminable sword-and-sorcery in the tradition of Robert E. Howard, the author spouts his familiar political pieties. Lip service may be paid to public good, but passion arises only in scenes of violence.
For all its clumsy exposition, unlikely coincidences and feeble attempts at humor, this latest installment, with its striking jacket art showing a beautiful desert landscape, is as certain to please Goodkind's legions of fans as previous books in the series."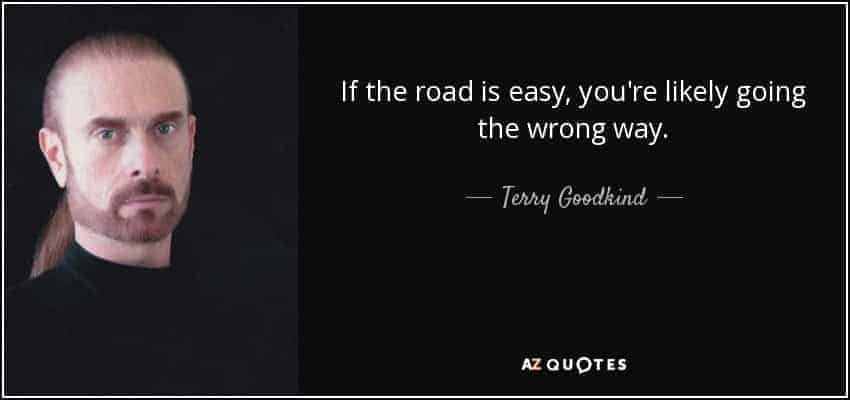 Listen and download free
*** Don't miss other Books in Sword of Truth Audiobooks series by Terry Goodkind, listen and download now: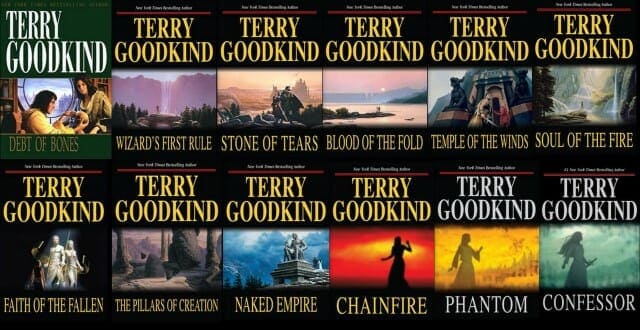 Written By: Terry Goodkind
Narrated By: Jim Bond
Publisher: Brilliance Audio
Date: September 2004
Duration: 22 hours 23 minutes
Today, we bring to you this special audiobook series: The Pillars of Creation Audiobook. Don't waste your time, click here to listen The Pillars of Creation Audiobook by Terry Goodkind full free:
Plz wait a few seconds to display the length of the chapter e.g: 00:00 / 12:25 to listen more smoothly
The Pillars of Creation Audiobook by Terry Goodkind full free – END
You can download any your favorite audiobook, books, comic for FREE with

INCREDIBLE Time-limited opportunity:
I extremely encourage you to buy the original book to support the authors and enjoy the highest quality books.
My website is for people who already own the audiobook and wish to stream it. Please contact the me or content providers to delete copyright contents if any. To uploaders: You may not use this site to distribute any material when you do not have the legal rights to do so. It is your own responsibility to adhere to these terms. To listener: Contents shared by this site's users are only for evaluation and tryout, I extremely encourage you to buy the original book to support the authors and enjoy the highest quality books. Contact me [email protected]
Hope you have a great time with me website!!!