A Boy Called Christmas Audiobook by Matt Haig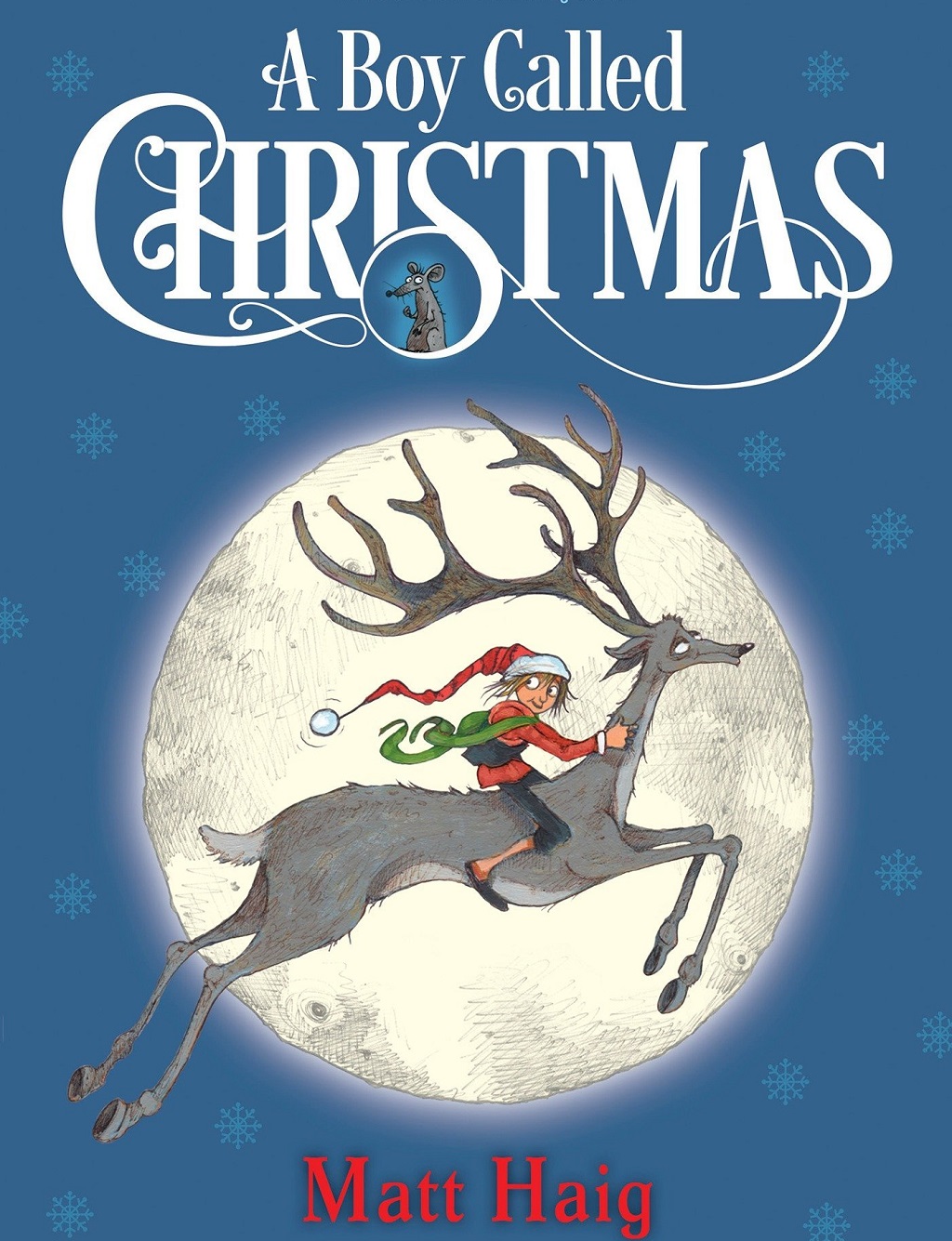 A Boy Called Christmas is a Matt Haig's Christmas tale, an audiobook for kids of 11-year-old Nikolas, whose nickname is Christmas because he was born on Christmas Day.
You are about to listen to the true story of Father Christmas. It is a story that proves that nothing is impossible. If you are one of those people who believe that some things are impossible, you should put this audiobook down right away. It is most certainly not for you. Because this audiobook is full of impossible things.
Are you still listening? Good. Then let us begin…
Plot Summary
Before there was Santa Claus, there was a young boy who believed in the impossible. . . . Lemony Snicket meets Elf in this warmhearted Christmas caper.
Eleven-year-old Nikolas – nicknamed "Christmas" – has received only one toy in his life: a doll carved out of a turnip. But he's happy with his turnip doll because it came from his parents who love him. Then one day his father goes missing, and Nikolas must travel to the North Pole to save him.
Along the way, Nikolas befriends a surly reindeer, bests a troublesome troll, and discovers a hidden world of enchantment in the frozen village of Elfhelm. But the elves of Elfhelm have troubles of their own: Christmas spirit and goodwill are at an all-time low, and Nikolas may be the only person who can fix things – if only he can reach his father before it's too late…
Why should you listen to A Boy Called Christmas right now?
A perfect Christmas story for any age, really. Filled with a magical adventure, reindeer, snow, elves, trolls and pixies, and oodles of charm.
It's not without some difficult situations which rather beautifully illustrate the theme that impossible is just an old elf swear word, and that if you truly believe in what you've set out to do, nothing is impossible.
For me, A Boy Called Christmas Audiobook free is the literary equivalent of Love Actually. You'll sneakily listen to it all year round upon occasion but come Christmas it'll be one of the things that define the holiday season for you.
A great gift this Christmas. A beautiful looking Christmas audiobook that does exactly what it says on the tin.
Marry Christmas!
Download and Listen Free!
You may love to listen to all book in this Christmas Audiobook by Matt Haig:
Matt Haig – A Boy Called Christmas is now available in audible format, almost 4 hrs and 26 mins long, the narration by Stephen Fry, is so enticing that you get hooked instantly.
Narrated by: Stephen Fry
Length: 4 hrs and 26 mins
Release date: 03-11-16
Language: English
You can download any your favorite audiobook, books, comic for FREE with

INCREDIBLE Time-limited opportunity:
I extremely encourage you to buy the original book to support the authors and enjoy the highest quality books.
My website is for people who already own the audiobook and wish to stream it. Please contact the me or content providers to delete copyright contents if any. To uploaders: You may not use this site to distribute any material when you do not have the legal rights to do so. It is your own responsibility to adhere to these terms. To listener: Contents shared by this site's users are only for evaluation and tryout, I extremely encourage you to buy the original book to support the authors and enjoy the highest quality books. Contact me [email protected]
Hope you have a great time with me website!!!