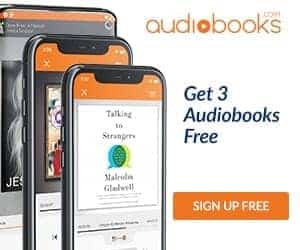 One Killer Force Audiobook by Dalton Fury – Listen & Download Free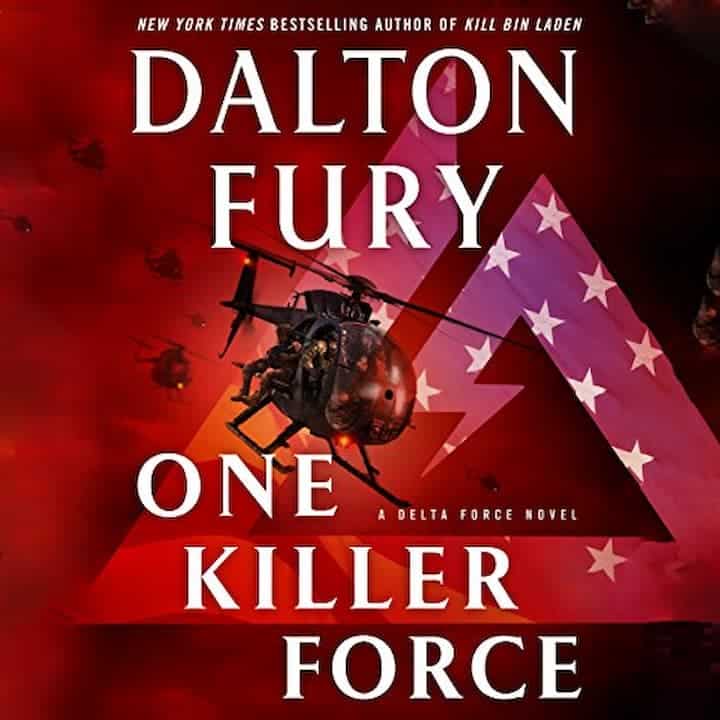 One Killer Force is the fourth audiobook in the Delta Force series by Dalton Fury. Like the three prior audiobooks in the series, it is superb. It is a must-listen for those of us who love thrillers.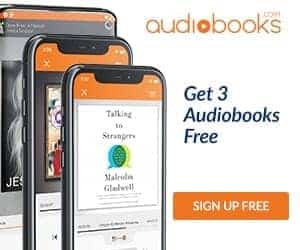 This book continues to focus on Major Kolt "Racer" Raynor who is a Delta Force veteran in his 40's. All of the old characters are back with Cindy "Hawk" Bird leading the way as she continues her efforts to become the first special forces, female member.
Plot Summary
Still recovering from his near-fatal wounds suffered at the Yellow Creek Nuclear Plant, Delta Force Commander Major Kolt "Racer" Raynor is thrust into a new battle with some of the toughest killers he's ever faced – US Navy SEALs.
Government austerity measures have the Joint Chiefs of Staff contemplating the unthinkable – combining Delta Force and the SEALs into a single unit or eliminating one entirely. Kolt's career is in jeopardy, and, worst of all, the final say rests in the hands of men who have reasons to want to see Kolt gone.
Recovered from her own wounds, Cindy "Hawk" Bird is closing in on becoming the first official female operator in the history of the US military…she only has to survive an insertion into the most repressive regime on Earth.
Meanwhile, a new terrorist threat looms on the horizon in the form of not one but possibly two mushroom clouds. Kolt earns his call sign as the action has him racing to the world's hottest combat zones from Syria to Ukraine on hunter-killer missions to eliminate the terrorists before they can enact their deadly mission.
Half a world away, a spy deep in the secretive North Korean regime sends a desperate call for help. A new danger to world peace and security is growing in the heart of the increasingly unstable Communist country, and no amount of sanctions or political negotiations are going to stop it. The violently applied force is needed – and needed now before it's too late.
Why should you listen to One Killer Force right now?
Story: First and foremost, rest assured that if you're a newcomer to the series you can easily pick up this novel and enjoy it without having read any previous installments.
The action is solid and almost non-stop. Hawk is well-developed, and the plotline regarding the Delta-DevGru merger, seemingly implausible on its face, is actually done pretty well.
Dalton Fury, who keeps getting better with each book, does a fantastic job of recapping just enough, allowing the reader to understand the dynamics of character relationships and any required backstory.
Narration: Ari Fliakos has always done a wonderful job of keeping the thrill alive in the novel. The narration makes the delta force livelier and puts the much-needed energy in their task.
Listen and download for free!
You may love to listen to all book in Delta Force Audiobook series
All Lines Black Audiobook
Execute Authority Audiobook
Dalton Fury – One Killer Force is now available in audible format, almost 10 hrs and 45 mins long, the narration by Ari Fliakos, is so enticing that you get hooked instantly.
Narrated by: Ari Fliakos
Series: Delta Force, Book 4
Length: 10 hrs and 45 mins
Categories: Mysteries & Thrillers, Suspense
Plz wait a few seconds to display the length of the chapter e.g: 00:00 / 12:25 to listen more smoothly
You can download any your favorite audiobook, books, comic for FREE with

INCREDIBLE Time-limited opportunity:
I extremely encourage you to buy the original book to support the authors and enjoy the highest quality books.
My website is for people who already own the audiobook and wish to stream it. Please contact the me or content providers to delete copyright contents if any. To uploaders: You may not use this site to distribute any material when you do not have the legal rights to do so. It is your own responsibility to adhere to these terms. To listener: Contents shared by this site's users are only for evaluation and tryout, I extremely encourage you to buy the original book to support the authors and enjoy the highest quality books. Contact me [email protected]
Hope you have a great time with me website!!!