The Christmas Chronicles: The Legend of Santa Claus Audiobook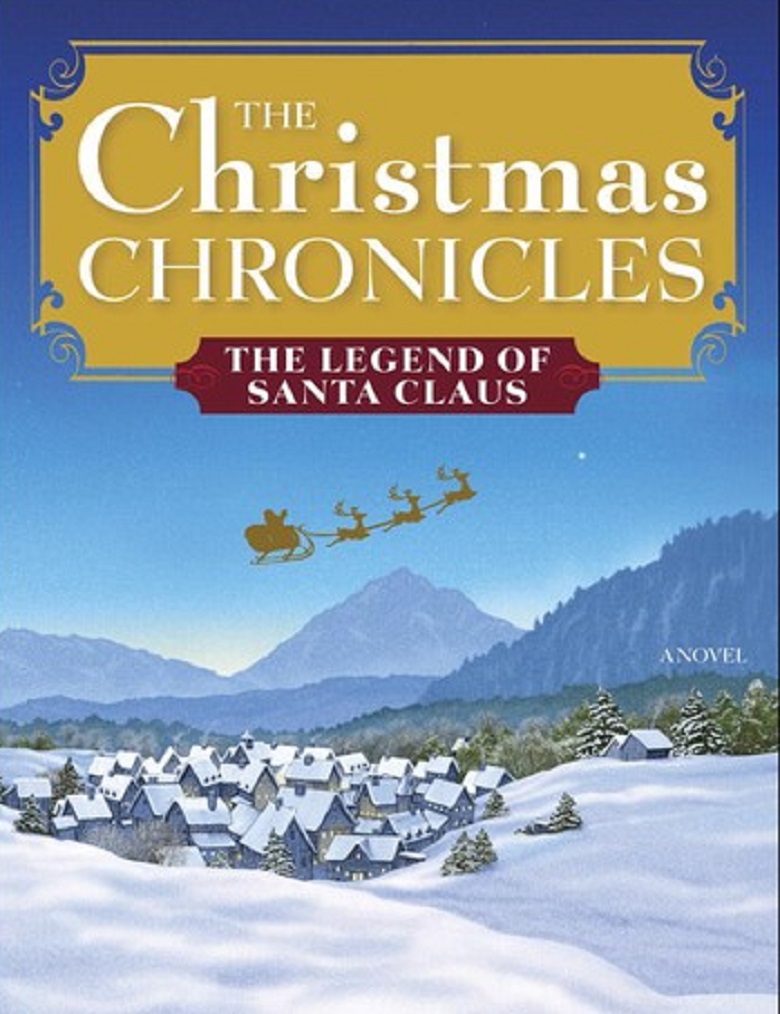 In his debut audiobook, Tim Slover offers the real story behind Santa Claus, separating fact from legend and revealing the truth behind many long-held secrets: Why did Santa start making toys for children? Does he really climb down the chimney? How did he and Mrs. Claus meet? And most importantly, how is he able to deliver gifts to children all over the world in one night?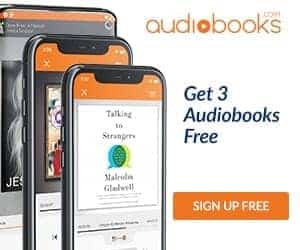 The Christmas Chronicles Audiobook is a book that will be enjoyed year after year, sure to charm listeners of all ages and anyone who wants to celebrate the spirit of the season.
Plot Summary
It all starts in 1343, when the child Klaus is orphaned and adopted by a craftsmen's guild. The boy will grow to become a master woodworker with an infectious laugh and an unparalleled gift for making toys.
His talent and generosity uniquely equip him to bestow hundreds of gifts on children at Christmas – and to court the delightful Anna, who enters his life on a sleigh driven by the reindeer Dasher and becomes his beloved wife.
Still, all is not snowfall and presents. Klaus will be shadowed by the envious Rolf Eckhof, who will stop at nothing to subvert him. But in the end, Santa's magic is at last unleashed, flying reindeer come to his aid, and an epic battle between good and evil is waged in the frosty Christmas skies.
Author
Tim Slover is a writer and a professor of theater at the University of Utah. His plays have been produced off-Broadway and in theaters throughout the United States and in London, where he spends part of each year.
His wife is a marriage and family therapist, and their two sons were the original audience for his first novel, The Christmas Chronicles.
Why should you listen to The Christmas Chronicles right now?
I first heard of "The Christmas Chronicles" on public radio while driving home from Illinois to West Virginia after visiting family for Christmas. I can't say why, but when I listen to the book, I felt happy. Since then, "The Christmas Chronicles" has become part of my annual Christmas listening.
In this new holiday classic, Tim Slover crafts a marvelous, magical novel about how Santa Claus became the man he is today. After listening to The Christmas Chronicles Audiobook, you'll believe all over again in the magic of the season.
It is magical, it is perfect. It's the one I've always been searching for. I think the more you love Santa, the more you'll enjoy this book.
Snow is falling, and the clock ticks toward midnight on Christmas Eve while countless children, too excited to sleep, anticipate the arrival of Santa Claus. But in Tim Slover's deeply charming and utterly thrilling new novel, that's the end rather than the beginning of the story. In this richly imagined tale of Santa's origins, the man in full finally emerges. The Christmas Chronicles is at once an action-packed adventure, an inspiring story of commitment and faith, and a moving love story.
By turns enchanting, hair-raising, and inspirational, The Christmas Chronicles Audiobook Mp3 is a beguiling tale destined to become a holiday favorite for the ages.
A great gift this Christmas. A beautiful looking Christmas audiobook that does exactly what it says on the tin.
Marry Christmas!
Download and Listen Free!
Tim Slover – The Christmas Chronicles is now available in audible format, almost 3.75 hours long, the narration by William Dufris, is so enticing that you get hooked instantly.
Narrator: William Dufris
Publisher: Tantor
Format: Unabridged Audiobook
Delivery: Instant Download
Audio Length: 3.75 hours
Release Date: November 2010
Plz wait a few seconds to display the length of the chapter e.g: 00:00 / 12:25 to listen more smoothly
You can download any your favorite audiobook, books, comic for FREE with

INCREDIBLE Time-limited opportunity:
I extremely encourage you to buy the original book to support the authors and enjoy the highest quality books.
My website is for people who already own the audiobook and wish to stream it. Please contact the me or content providers to delete copyright contents if any. To uploaders: You may not use this site to distribute any material when you do not have the legal rights to do so. It is your own responsibility to adhere to these terms. To listener: Contents shared by this site's users are only for evaluation and tryout, I extremely encourage you to buy the original book to support the authors and enjoy the highest quality books. Contact me [email protected]
Hope you have a great time with me website!!!