The Christmas Sisters by Sarah Morgan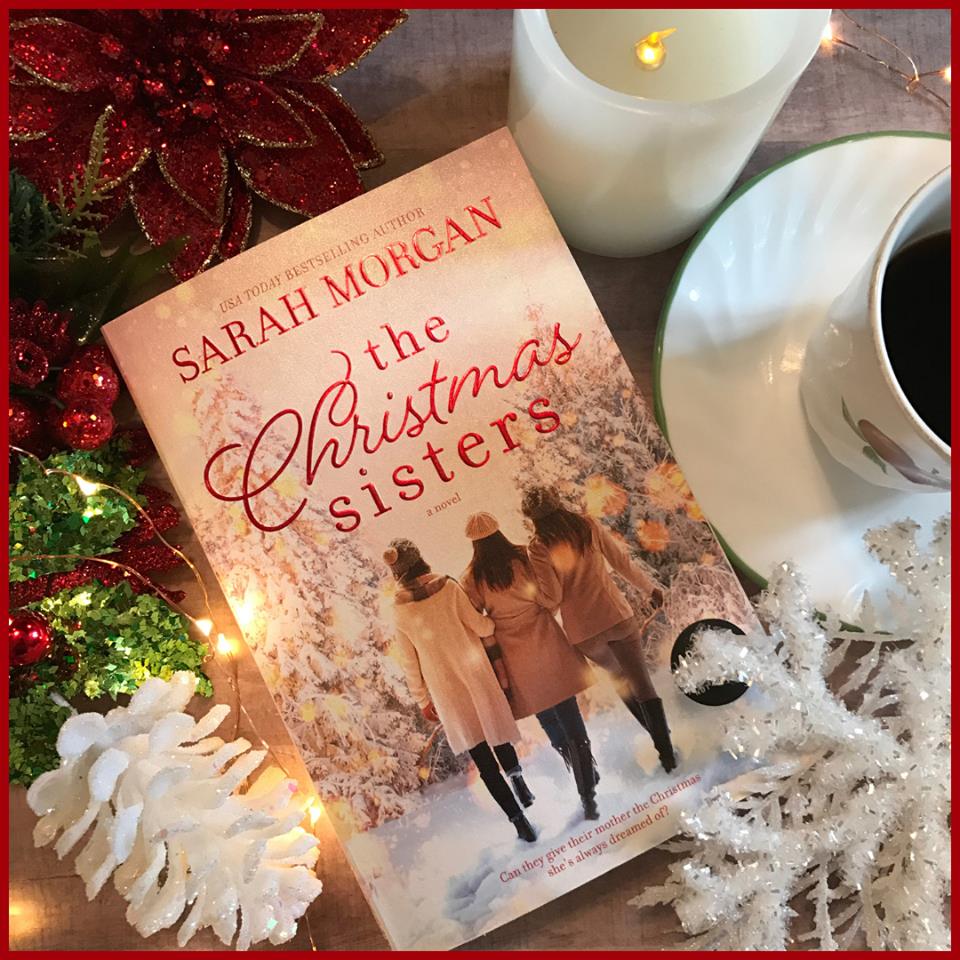 Join Sarah Morgan this Christmas and treat yourself to this feel-good festive listen about mothers and daughters, romance and drama, and Christmastime in Scotland in The Christmas Sisters Audiobook!
Beautifully written, this work of women's fiction will have you yearning for the Christmas season to begin.
It's not what's under the Christmas tree, but who's around it that matters most.
Plot Summary
In the snowy Highlands of Scotland, Suzanne McBride is dreaming of the perfect cozy Christmas. Her three adopted daughters are coming home for the holidays and she can't wait to see them. But tensions are running high…
Workaholic Hannah knows she can't avoid spending the holidays with her family two years in a row. But it's not the weight of their expectations that's panicking her – it's the life-changing secret she's hiding. Stay-at-home mom Beth is having a personal crisis.
All she wants for Christmas is time to decide if she's ready to return to work – seeing everyone was supposed to help her stress levels, not increase them! Posy isn't sure she's living her best life, but with her parents depending on her, making a change seems risky. But not as risky as falling for gorgeous new neighbor Luke…
As Suzanne's dreams of the perfect McBride Christmas unravel, she must rely on the magic of the season to bring her daughters together. But will this new togetherness teach the sisters that their close-knit bond is strong enough to withstand anything – including a family Christmas?
Why should you listen to The Christmas Sisters right now?
Lovely, heart-warming Christmas story about family, love, and the things that really matter. The narration is told from the viewpoint of Suzanne and her three very different daughters – Hannah, Beth and Posy.
Sarah Morgan is fast becoming a favorite author… she does an amazing job of developing wonderful realistic characters… breathing life into them with her words… along with a beautiful storyline her books are quite the treat… this festive story is the perfect bow on top of any Christmas present!
On top of an engaging storyline, Ms. Morgan expertly penned complex and multilayered characters all with individual problems, fears, and anxieties. There were surprises, sigh-worthy moments, and a few scenes that brought a tear to my eye, everything I want in a story.
One of my favorite aspects is was that Christmas felt more like a frame for The Christmas Sisters Audiobook than a major plot point. While this is a delightful holiday read, it could really be enjoyed at any time because the heart of the stories were the characters, not the time of year.
I did find the plot dragging just a bit at the end, and a few of the heartfelt conversations were a little repetitive, but that didn't detract from my overall enjoyment of a beautifully written book.
Escape to Scotland with this lovely romantic read that has some drama, sister secrets, and family love that will warm your heart.
A great gift this Christmas. A beautiful looking Christmas audiobook that does exactly what it says on the tin.
Marry Christmas!
Download and Listen Free!
Sarah Morgan – The Christmas Sisters is now available in audible format, almost 12 hours and 32 minutes long, the narration by Harlequin Audio, is so enticing that you get hooked instantly.
Listening Length: 12 hours and 32 minutes
Program Type: Audiobook
Version: Unabridged
Publisher: Harlequin Audio
You can download any your favorite audiobook, books, comic for FREE with

INCREDIBLE Time-limited opportunity:
I extremely encourage you to buy the original book to support the authors and enjoy the highest quality books.
My website is for people who already own the audiobook and wish to stream it. Please contact the me or content providers to delete copyright contents if any. To uploaders: You may not use this site to distribute any material when you do not have the legal rights to do so. It is your own responsibility to adhere to these terms. To listener: Contents shared by this site's users are only for evaluation and tryout, I extremely encourage you to buy the original book to support the authors and enjoy the highest quality books. Contact me [email protected]
Hope you have a great time with me website!!!