The Adventures of Pinocchio Audiobook Free
Introduction
The Adventures of Pinocchio audiobook, Italian: Le avventure di Pinocchio is a children's audiobook by Italian author Carlo Collodi, written in Pescia. The first half was originally a serial in 1881 and 1882, and then later completed as a book for children in February 1883.
It is about the mischievous adventures of an animated marionette named Pinocchio and his father, a poor woodcarver named Geppetto. It is considered a canonical piece of children's literature and has inspired hundreds of new editions, stage plays, merchandising and movies, such as Walt Disney's iconic animated version and commonplace ideas such as a liar's long nose.
According to extensive research done by the Fondazione Nazionale Carlo Collodi in late 1990s and based on UNESCO sources, it has been adapted in over 240 languages worldwide. That makes it among the most translated and widely read books ever written.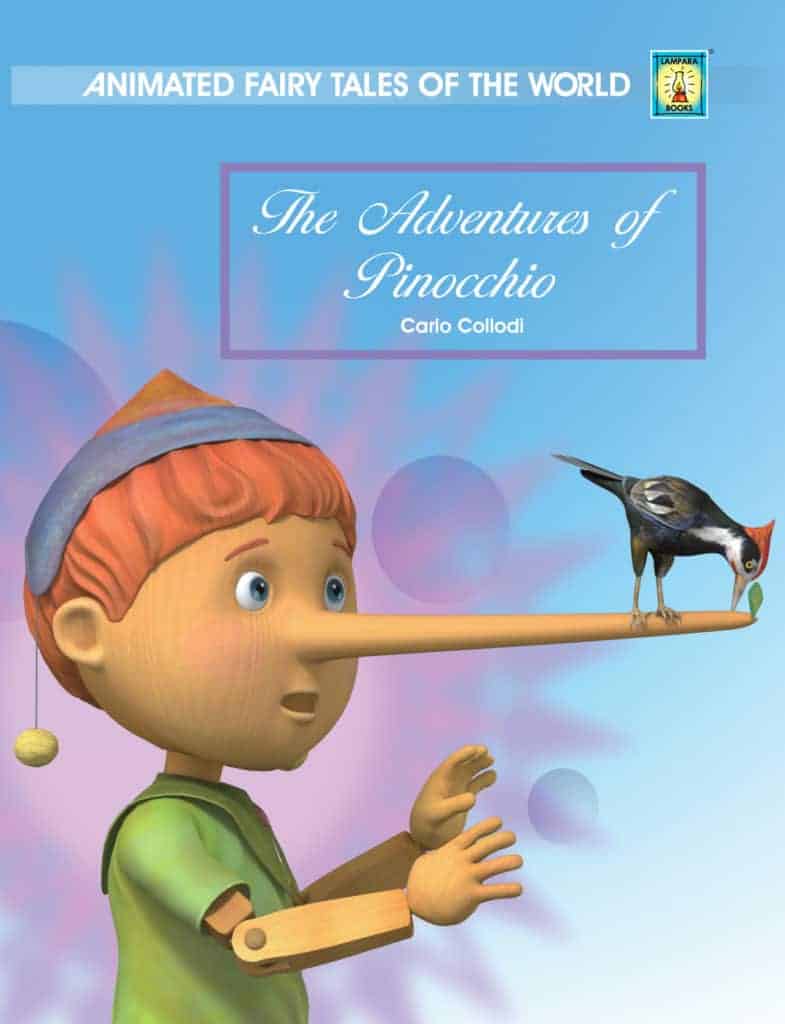 The plot summary
Like many little boys, Pinocchio likes to dabble in mischief, disobey his parents, and shirk his studies and chores. Like many ordinary boys, Pinocchio does what he pleases, with scant regard for the consequences. But the star of this tale isn't just any little boy. And he's certainly not ordinary. In fact, he's not a boy at all. With a head made of wood and his body carved from an enchanted tree limb, Pinocchio is a puppet. And a naughty one at that!
Author Carlo Collodi and illustrator Roberto Innocenti treat readers to a wildly imaginative ride in this delightful story of an egoistic wooden puppet whose bad behavior leads him from one misfortune to another. In the end, lured by the promise of becoming a "real" boy should he change his wicked ways, Pinocchio tries to make amends. But will his good deeds come too late?
Just like many other children's audiobook novels, The Adventures of Pinocchio Audiobook Mp3 theme is that of a naughty child who must learn to behave well, not just for his own sake but for the sake of others, especially his father. The Adventures of Pinocchio Audiobook is full of moral lessons that teach both Pinocchio and us what we should and shouldn't do.
Download and listen free
The Adventures of Pinocchio Audio is read by Mark F. Smith, who is a wonderful reader. His rhythm for the narration is clear and pleasing. You will definitely enjoy listening to this wonderful reading.